Steve Carell Is Giving George Clooney a Run for His Silver Fox Money
Jun 24, 2017 at 6:50 p.m. ET
Remember that scene in Crazy Stupid Love where Ryan Gosling's character is coaching Steve Carell's character about how to dress and getting women?
More: Steve Carell & 11 Other Stars Surprisingly Rejected From SNL
Yeah, well, real-life Carell is the one who could teach Gosling a thing or two. No, I'm not joking.
In case you forgot, here's the Carell we all know and love circa Anchorman: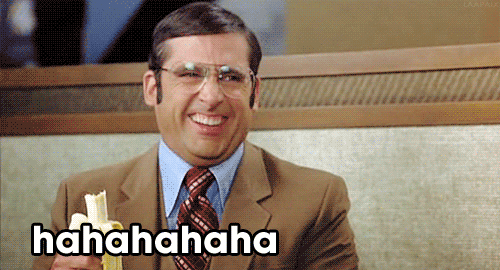 Carell stepped out in London on Wednesday while promoting Despicable Me 3, and he was lookin' mighty fine dressed in a navy sweater over a blue button-down shirt and light khakis. What really sells the whole getup, though, is Carell's smile and confident swagger. Not to mention that gray hair he's pulling off like a pro. Man, he looks good with gray hair!
Oh, hello.
More: Our Favorite Moments From Tina Fey & Amy Poehler
Needless to say, the internet is showing Carell some serious love.
More: Emma Watson Crushes on Steve Carell for Supporting #HeForShe at the Oscars
Of course, Carell will just have to continue to live in our fantasies. He has been married since 1995, and he and his wife seem to be nothing but happy.
What a lucky lady.