Updated Oct. 24, 2017, 8:15 a.m. PT: It's official: Katharine McPhee and David Foster are definitely dating. Except they're not official even though McPhee wants them to be. Romance is tricky, y'all.
"It's a little more than casual, but they're not exclusive," an insider told Us Weekly. "Kat thinks they should be a little more serious, but it's mainly casual on his part."
But even though he's acting like it's all casual, McPhee has reportedly hung out with some of Foster's kids, which sounds a little more serious to us than he might be admitting. McPhee has also joined the whole family at charity events.
A second insider dished, "David Foster and Katharine are hooking up and casually dating on the down low. They are just having fun right now, but they have such a great chemistry and really connect organically on so many levels. There is potential for things to escalate in the future. They were working together and things blossomed as they worked closer with one another. Erin and Sara are particularly fond of Katharine and think she is just the most wonderful person. They are totally team McFoster!"
Considering Erin posted a photo to her Instagram story in September calling McPhee her "new step mom," we'd say she's more than on board with this romance.
But is it as casual as Foster says? Is he really seeing other women too? He's a tough one to lock down, so we'd believe it.
Original story:
If Yolanda Hadid, who is easily one of the top five greatest Real Housewives of all time in my opinion, couldn't tie David Foster down, we should have known that no other woman on Earth could do it, either.
More: Scorpion's Katharine McPhee dishes on a "sexier" season and hot new album
We were sure that Foster was dating Christie Brinkley. Sure, a rep for Brinkley denied it, saying they were just friends. But that's what all celebs do when they're in a new relationship and want to keep it hush-hush. Foster and the former supermodel were spotted together a bunch around the end of 2016. As recently as last week, they were seen leaving The Stinking Rose restaurant in Beverly Hills together.
But either they were never really dating or Foster moved on quickly, because he spent a very PDA-filled night out with Katharine McPhee at every celeb's favorite hotspot, Nobu, in Malibu on Friday. An onlooker told E! News that they arrived around 8:30 p.m. and were shown to a quiet, private ocean-view table in a corner.
"David and Katharine were very intimate during their dinner," the eyewitness said. "David was seen grabbing Katharine's face and kissing her cheek several times. Katharine was doing the same to David's face and they were acting as if they were a couple."
More: Katharine McPhee & more cheating celebs caught in the act
The onlooker saw the rumored couple order two bottles of red wine and a table full of sushi, then leave together in an Uber less than two hours after they arrived. We all know what happens when you pile into an Uber with your date after drinking a couple of bottles of wine in less than two hours.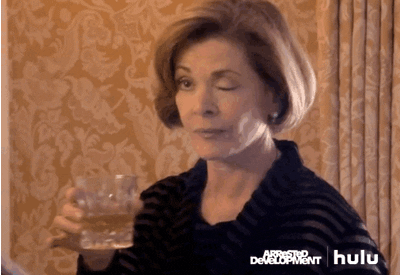 More: Newly divorced Katharine McPhee is dating her co-star
Have fun, you crazy kids.