The best way to find out if someone is a dedicated gossip or not is to ask them who Katie Holmes is dating.
If they get a confused look on their face and answer, "No, I don't think I've heard of her dating anyone since she split with Tom Cruise," then you know that their gossip knowledge is rudimentary at best.
If, on the other hand, they raise their eyebrows and exclaim, "Jamie Foxx, obvs!" then you know you're in the company of a gossip master.
More: Are Katie Holmes and Jamie Foxx Dating?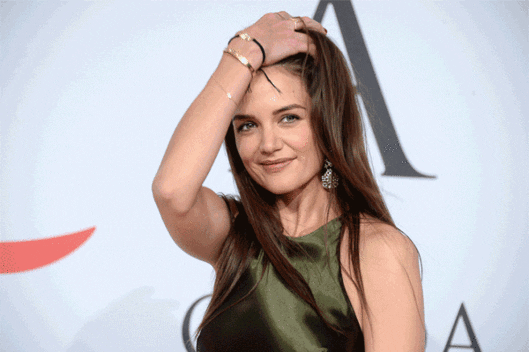 You see, those in the know, know that these two have been together on the down-low for years, although both deny it.
We suspect that things began around 2013, and Foxx and Holmes have continued their secret relationship ever since. It's obvious if you pay attention — one of the two can almost always be counted on to fly into the city in which the other is shooting or recording. This latest rendezvous, however, is especially interesting.
More: Katie Holmes & Jamie Foxx Had a Romantic Date — At a Barbra Streisand Concert
The two are alleged to be in Paris right now, where Holmes flew in to meet Foxx after he wrapped filming on a new Robin Hood movie. This in itself isn't big news for those who are used to the Foxx/Holmes situation, but what makes it extra good gossip is that fact that Tom Cruise is also in Paris, filming the millionth installment of the Mission: Impossible movies.
E! News quotes a source who says, "Tom Cruise was filming Mission: Impossible 6 only a few blocks away, but Katie and Jamie stayed inside their hotel… and didn't leave."
I mean, no one likes running into an ex, but running into an ex who (allegedly) signed you up for a contract marriage, (allegedly) brainwashed you and (allegedly) entrapped you in an (allegedly) cult-like religion until you (allegedly) planned an incredibly well thought out, ninja-like escape?
That's extra awkward.
More: Wow, Being Married to Tom Cruise Sounds Awful, and Katie Holmes Confirms It
Add the secret boyfriend factor on top of the whole thing and damn, it seems like Paris sometimes is a bad idea.
I would have loved to be a fly on the wall in either of these stars' Paris hotel rooms to see how this went down. Did Holmes and Foxx seriously just stay in their rooms the whole time? Did Katie's camp give a heads-up to Cruise's handlers that his ex-wife was in town? And most of all, why on earth are Katie Holmes and Jamie Foxx being so beyond discreet with their coupledom? I mean, I get wanting to veer away from her former oversharing, couch-jumping union, but surely there's a middle ground somewhere?
For now, let's just leave it at this: Holmes and Foxx, we know, OK? And now we know that you know that we know. So, go ahead and pretend this isn't happening, and so will we. But if you ever do want to give us a little bit more, we'll be here, OK?