Screw all of my married girlfriends. Every single one of you dragged me to bars — nay, strip clubs — made me drink nameless things that could probably power a car, wear ugly matching outfits, hold people's hair and then eat drunk snacks for your bachelorette parties. And then eat tea sandwiches with your aunts for your bridal shower. (JK, you know I had a good time doing all of that. I love strippers and aunts). But Serena Williams, who does most things better than normal people, just took her bridal shower to the next level. Because duh.
More: Serena Williams Writes Sweet Love Note to Her Baby on the Way
To celebrate her upcoming nuptials, the tennis star jetted down to Miami with 20 friends and family members, including her mother Oracene and sisters Venus, Lyn and Isha. Not only did they go to Miami, they stayed in the wellness hotel, 1 Hotel & Homes, that features the world's first Spartan gym (which sounds crazy… those people fought like hell and started training when they were, like, 10), and Chef Matthew Kenney's vegan restaurant Plnthouse.
More: Serena Williams quotes that prove she's a total badass
People got the exclusive deets on what was a well and fun time had by all. Williams' friend Lara Shriftman said, "It was a really magical time with a lot of love for Serena." How could it not have been!? We all have love and magic in our hearts for Serena Williams. Friend and LA event planner revealed, "The shower really reflected Serena's girlie and detail-oriented personality."
More: Serena Williams Didn't Mean to Announce Her Pregnancy on Snapchat
Williams, who is also adorably pregnant, kicked off the event with yoga and meditation by a rooftop pool followed by foot massages. They then retreated to a private yacht with Williams' fiancé, Reddit co-founder Alexis Ohanian. They then went back to the hotel for wedding-themed games, as you do. But you probably usually do it in, like, a family member or friend's backyard. They did it in a suite with its own private wellness guru and decor inspired by nature.
Serena, can we be friends?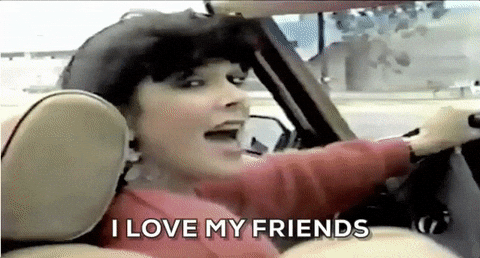 How excited are you for Serena Williams' wedding? Tell us in the comments.