If you haven't heard yet, Jennifer Morrison is leaving Once Upon a Time after Season 6. The actress who brings Emma Swan to life on the ABC series made the surprising announcement on Instagram on Monday, after that big musical episode had aired the night before.
More: Why August's OUAT Return Is the Best Thing to Happen to Season 6
Alongside a photo of herself, she wrote, "As I reached the end of my 6 year contract on Once Upon A Time, I was faced with a significant decision. ABC, Eddy Kitsis, and Adam Horowitz very generously invited me to continue as a series regular. After very careful consideration, I have decided that creatively and personally, it is time for me to move on."
Morrison said that if OUAT scores a Season 7 renewal, she will "appear in one episode." She even took the time to praise Emma. As Morrison wrote, "Emma Swan is one my favorite characters that I have ever played. My 6 years on Once Upon A Time has changed my life in the most beautiful ways. I am absolutely blown away by the passion and commitment of the Oncer fans. I am so honored to have been a central part of such a special show."
https://www.instagram.com/p/BT1IwI7FTVU/
There's no doubt that Emma is one character who will forever inspire women everywhere. Even as a strong, independent, fiery, badass savior, Emma had vulnerabilities that showed what a complete, complex, real woman looks like. She will definitely be missed.
More: Robin Hood's OUAT Return Is Actually Doing More Harm Than Good
That said, what's going to come of OUAT with Morrison's departure? It's hard to imagine the show without her. Emma has been the sole focus of the drama since day one, so where can the series go from here?
There are a few options, and here's what we're thinking could very well happen once Season 6 comes to a close.
1. A total reset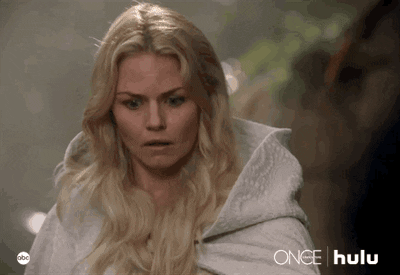 For some time now, creators Horowitz and Kitsis have teased some type of "reset" if OUAT returns for another season. Well, with Morrison no longer appearing as Emma, we would imagine the reset button would have to be hit. This could mean starting over with some new characters and storylines at the forefront. Or it could mean making another beloved character the focus of the season (ahem, Regina… but more on her in a bit).
Whatever happens, Kitsis told TVLine in April that fans shouldn't worry about what's to come. "Any changes that we have to accommodate have been accommodated," he teased. "We planned this finale from the beginning of the year, so whoever stays and whoever goes… all those questions have already been dealt with. The audience does not have to fear [anything feeling] incomplete."
2. A future Henry
https://www.instagram.com/p/BRb31Xlhwdc/
In March, TVLine reported that Andrew J. West was cast on OUAT in a mysterious role. No details were given, but it was revealed that his character could become a series regular if the show gets renewed. TVLine also speculated that there's a chance West could playing a "strong yet vulnerable" leading man in his late 20s to mid-30s, which OUAT was said to be casting for the end of Season 6. The male character is also described as "a gent who was once optimistic and hopeful but now is a friendless, cynical recluse. That said, he still possesses a dormant, deep-seated spark of hope that waits for the right person to reignite it."
Anyone else think he could possibly be playing the older version of Henry? West is said to come on during the Season 6 finale, so we should know soon enough who his character is. If OUAT decided to shift the show to the future, this would definitely classify as a reset.
Henry is the reason Emma came to Storybrooke in the first place and made the series what is today, so what better way to transform the story than by making him the center of the show once again?
3. Emma dies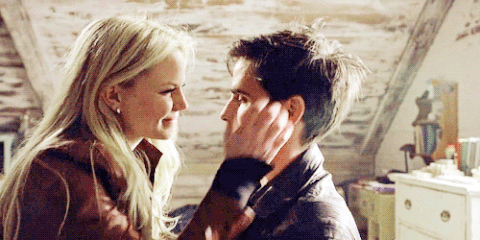 We know you're thinking it, so we're just going to say it. There's a high chance Emma could end up dying. We hate to even utter those words, but death is a possibility. That's how many TV characters get written out of a show. Plus, Emma has that epic "final battle" with the Black Fairy ahead of her, so maybe as the savior, she'll need to die or sacrifice herself in order to save those she loves.
If this does happen, we surely won't be happy to see not only Emma's death but also the end of Captain Swan. They just got married, so the show really wouldn't do this to them, right? You better keep those fingers crossed.
More: OUAT's Jennifer Morrison Is All Girl Power While Talking About Her #WCWs
4. Emma and Henry 2.0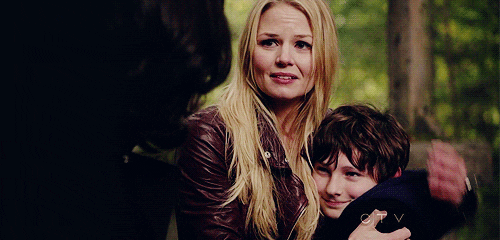 In addition to West's unknown role, Jane the Virgin's Alison Fernandez is coming to OUAT during the Season 6 finale, with the option of more episodes if a renewal is granted. However, we don't know anything about her character except that she'll play a 10-year-old "with a constant twinkle of mischief in her eye," per TVGuide.com. She's also said to come from a broken home and will come in contact with some form of darkness that "threatens everything she holds dear."
So, if West is playing an older version of Henry, what if Fernandez's character has a connection to Henry or comes in contact with him somehow? This could mean that West and Fernandez could be the next Henry and Emma. Of course, you can't replace the originals, but it may be an interesting shift.
5. Regina gets more of a spotlight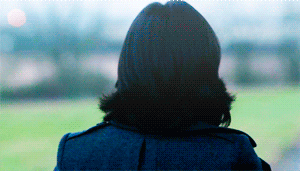 Obviously, Regina is a huge part of OUAT, but maybe once Emma departs she'll become an even bigger character. Who can argue that another woman leading the series wouldn't be amazing? It would be nice to see Regina shine even more than she already does — and to finally get her happy ending. Seriously, when is Regina going to get her happy ending?
6. The series ends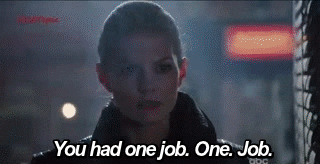 Again, OUAT has yet to be renewed, so with Emma's exit could come the end of the show. Let's face it: This seems like the only option. How can there be an OUAT without Emma Swan? Plus, we have to admit Season 6 hasn't been the greatest, so maybe it's best for it to end once and for all.
There's no denying that OUAT is in for some major changes. No matter what, at least we had six seasons of Emma Swan. Yeah, she's going to be truly missed.
More: OUAT's Belle Finally Gave Birth, But of Course Rumple Ruined it All
Once Upon a Time's two-hour Season 6 finale airs Sunday at 8/7c on ABC.