These GIFs Are the Only MTV Movie & TV Awards Recap You Need
May 8, 2017 at 1:00 p.m. ET
Let's not beat around the bush. The MTV Movie Awards is usually one of the most fun and wild nights in award show season. This year, the epic award show rebranded itself as the MTV Movie & TV Awards and introduced millennials to the radical but brilliant notion of gender-neutral categories. On top of its progressiveness in a variety of ways, this award show provided us with plenty of fiery, feisty, cheeky and all-around wonderful moments for the award show canon.
More: Emma Watson's MTV Awards Speech on Gender-Neutral Acting Awards Was Iconic
And so in keeping with the tradition of wild yet somehow weirdly relatable moments, here are some GIFs that the MTV Movie & TV Awards provided unto us for our future regular use on social media and in our daily lives.
1. Adam DeVine's fiery opening was a lesson in first impressions
Looking very beastly, DeVine left a really big impression on MTV Movie & TV Awards audiences following an impressive opening number that involved Beauty and the Beast parody songs.
2. When you arrive at an event overdressed but confident
Live every day and make every outfit choice with the confidence of Hailee Steinfeld revealing her Belle costume.
3. When you're gracefully sidestepping a tricky or weird situation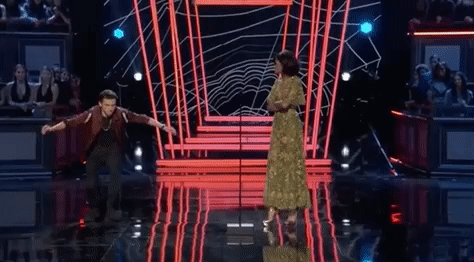 Don't act like Tom Holland's acrobatics aren't impressive, dude.
4. When you're feeling victorious or super-proud of yourself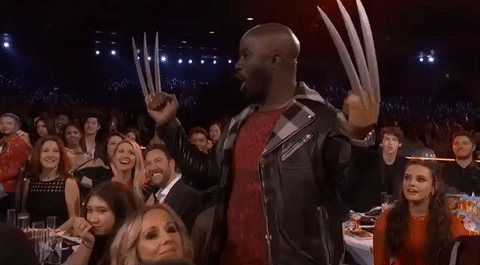 Feel free to use Luke Cage actor Mike Colter's mini-Wolverine cosplay GIF for whenever your need to announce your victory over a difficult task or you're feeling particularly ferocious (I definitely will).
5. When you need to tell everyone that you "get it"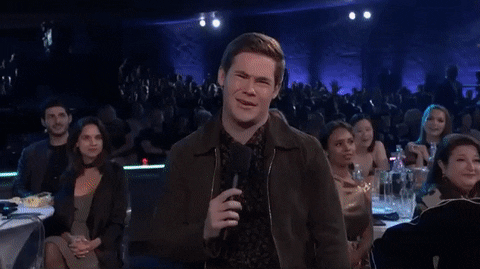 Adam DeVine is totally woke and he totally told us about it. A lot. He understands the issues; he's culturally sensitive. Use this GIF when you're trying to express that about yourself too.
More: These 2017 MTV Movie & TV Awards Acceptance Speeches Were Worth the Golden Popcorn
6. When you need to tell people not to mess with you
Hugh Jackman and Dafne Keen struck the iconic Wolverine pose after their acceptance speech for Best Duo.
7. For a moment, a This Is Us star was all of us just trying to be honest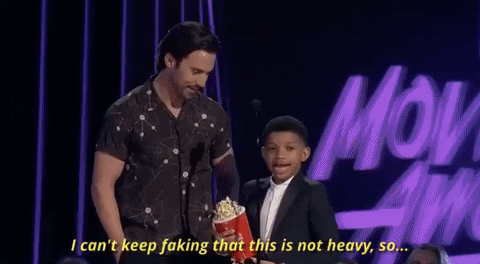 This Is Us star Lonnie Chavis got pretty honest about his MTV Movie & TV award but also gave us an important mini-lesson in honesty. Bless his heart!
8. When you narrowly avoid a disaster or messy situation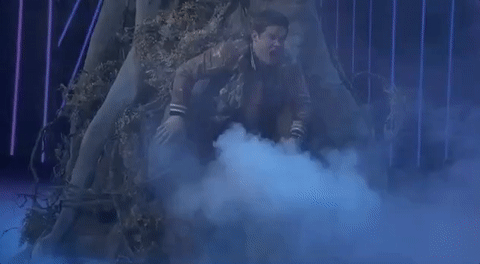 Adam DeVine's emergence from the Upside Down is too real to deal.
9. Make a proud statement like Ashton Sanders and Jharrel Jerome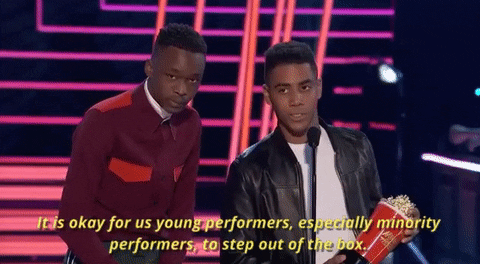 The two Moonlight actors won for Best Kiss and dedicated their award to young actors who yearn to step outside of the box.
10. Issa Rae looked very relatable just chilling with some wine at her job
I mean, same.
11. Use Vin Diesel's words to tell your loved ones what they mean to you
I'm not crying at the beautiful sentimentality of this acceptance speech; you're the one who's crying.
More: Moonlight's Jharrel Jerome and Ashton Sanders Just Made MTV History
12. Adam DeVine's reminds us to go out with a bang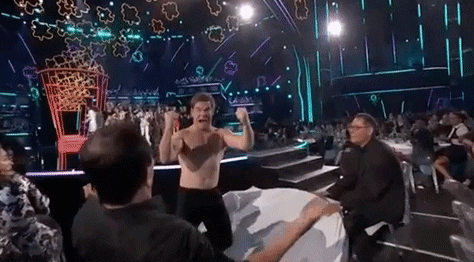 Because there's no better way to end a show than victoriously jumping on a table while shirtless.
What was your favorite 2017 MTV Movie & TV Awards moment?