Thanks to Disney and Anne Hathaway, we all know that the road to becoming a royal is no cakewalk. Turns out, The Princess Diaries wasn't too far off the mark at their look at royal training.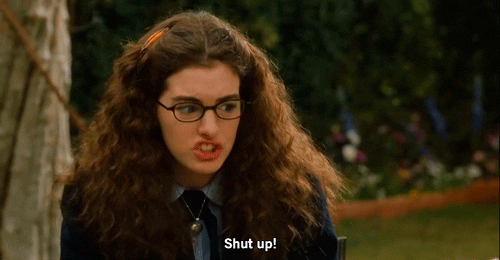 Meghan Markle's relationship with Prince Harry is getting serious, with an engagement expected by summer's end, meaning the actress turned royal-to-be is reportedly getting a crash course in all things royals. But Markle is handling it like a pro. Whereas Prince Harry's girlfriends of the past have spoken out about the pressure they felt amidst royal life, Markle seems to be excelling in the transition if the rumors are true.
More: Why Prince Harry Opening Up About His Mental Health Struggles Is So Important
But just because Markle is so far perfectly princess-like doesn't mean she isn't putting in some hard work to make her beau and his family proud. We can only imagine these are some of the courses she's being required to take in Kensington Palace's Royalty School.
1. British History for Americans
Yahoo reports Markle, originally from the U.S., is taking lessons focusing on British history, and there's a lot to know. But we created a little list Markle can use as a cheat sheet: 
Queen Victoria was given a half-ton of what on her wedding day? Answer: Cheese
How many women were named Mary in Britain in 1811? Answer: A quarter of the female population
During World War I, what was the ingredient soldiers used to create invisible ink? Answer: Sperm
Clearly, we found only the most important things for her to know. And bonus: Now you too are one-eleventh of the way done with royalty school. Congrats.
2. The Science of Dressing
Markle, of course, must receive fashion lessons to learn what a royal should and should not wear. The Queen's royal dress code includes rules like dresses must be below the knee, dresses must have sleeves, no wedges (the queen apparently isn't a fan), no black unless attending a funeral and hats and gloves are encouraged.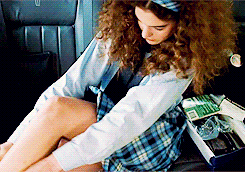 3. Dangers of Shellfish 101
This is where I, personally, would draw the line (no crown for me!)… Royals reportedly aren't allowed to eat shellfish. Shellfish!? No king crab legs? No lobster? I'm out. Apparently, it was outlawed because of the fear of food poisoning. Uh, isn't the royal family getting the highest quality of food as it is?
More: Meghan Markle's Website Shut Down, Which Means Big News for Her
Another weird food rule Markle will apparently have to learn: When dining at the same table with the queen, you are only allowed to eat while the queen is eating. Once she finishes her meal, all others at the table must also finish, no matter how hungry you are. Better hope Queen Elizabeth has a big appetite.
4. Royal Home Economics
Markle will have to learn the proper etiquette for sitting like a lady, eating like a lady, drinking tea like a lady, greeting others like a lady. Oh, and let's not forget that curtsy.
Don't worry; it isn't just the ladies who have such specific expectations in social settings. Guys are expected to uphold the proper etiquette as well.
5. Procession Etiquette
If Markle is going to fall in line like a good royal, then she's going to have to learn the order of that line and where she stands in the procession. Like, literally.
When it comes to formal affairs like weddings and dinners, the royal family has a strict code of order. Basically, the order follows the succession line for the throne. The queen goes first, then the Duke of Edinburgh (Prince Philip), the Prince of Wales and the Duchess of Cornwall (Prince Charles and Camilla), the Prince of Cambridge and the Duchess of Cambridge (Prince William and Kate) and finally Prince Harry and, maybe soon, Meghan Markle.
6. Social Media Law
After taking a hiatus from social media once her relationship with Prince Harry went public, Markle is back. But gone are the days of free-spirited, edgy posts. Now Markle is all about inspirational message and royal-appropriate pics.
7. The Art of Sacrifice
Becoming a royal inevitably means some personal sacrifices. For Markle, that means she recently shut down her blog The Tig, which focused on lifestyle, travel and fashion. No real reason has been given for her decision to give up the site, but you can be sure the royal family had a hand in making it happen. While Markle's blog was far from inappropriate, it's safe to assume Buckingham Palace is encouraging Markle to maintain a low profile in order to help dissuade the barrage of public scrutiny Markle has received.
8. Creating Royal Chemistry
Us Weekly is reporting Markle has the approval of Prince William and Kate Middleton, who have been giving her advice and helping her transition into the royal family. Prince Harry has also been key, of course, making sure Buckingham Palace knows Markle is to be treated just like any other member of the family.
More: Meghan Markle's Estranged Half-Sister Is Trying Really Hard to Stir Up Trouble
9. Managing the Help
Part of transitioning into life at Buckingham Palace means having the help of royal advisers whenever Markle may need them. Prince Harry has reportedly given her direct access to his advisers, including his private secretary Edward Lane Fox and his communications secretary Jason Knauf.
10. Royals Who Serve
While Markle and Prince Harry reportedly connected over their philanthropic efforts, Markle is now taking her charity focus up a notch. While she's always been an advocate for women's rights and world issues, she and Prince Harry, it seems, are combining their power to do good together.
11. Protecting Royal Reputations
While rumors are swirling that Markle is planning to quit her show Suits and give up acting for the royal lifestyle, as of now she will be filming Season 7 of the show, which will air this summer. Talk about a ratings boost for the series. No doubt, Markle's new public status will have a whole wave of new viewers tuning in. This is a fact the royal family is not overlooking either. E! News is reporting that Buckingham Palace now has a vested interest in Markle's storyline on the show, meaning, say goodbye to any make-out scenes or scantily clad moments.
Despite all the training and transitioning, it looks like Markle is passing the tests with flying colors. And, of course, more important than her public "princess" appearance is the connection she and Prince Harry are developing.