SNL has had a storied history with diversity. The late-night comedy show is an institution. It's broken countless comics and writers who you know and love. It put comedy and comedy writing at the forefront of a broadcast program. And it's just a remarkable set up, to turn around weekly shows filled with original, timely material acted out live, with musical performances and a celebrity host to work in. It's magic. But for a long time, it has only been white magic.
More: The theory that Taran Killam was fired from SNL to make room is ridiculous
That, luckily, has changed recently, with the addition of incredible cast members like Leslie Jones, Sasheer Zamata, and Michael Che. But despite the new hires, SNL only changed course once they began being publicly mocked in the ever-wokening media for failing to represent diversity.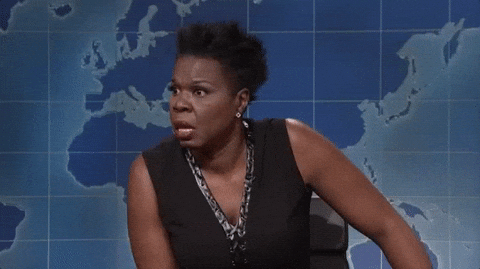 Even worse, the show not only missed the mark on representing people of color, but they specifically had a huge deficit in hiring women of color. It's no secret that women of color have the most oppressive time wading through the world, as they must face both misogyny and racism at the same time, which is a double order of fucked. Luckily, as social justice comes to the forefront of the fight for progress, feminism is learning to be more intersectional, to make sure the most vulnerable are protected first. But we're still a long way away from equality. And because of that, we need men to speak up. Luckily one cast member of SNL did.
More: SNL just hired two new white guys — have they learned nothing?
Jay Pharoah, in addition to being hilarious, is an advocate for women. Appearing on Hot 97's Ebro in the Morning, Pharoah discussed his sudden firing from the show despite being a fan favorite. The situation, as most are, seems to have been complex, but there was one big unfortunate factor that may have contributed to him getting the boot. Which is terribly sad, because it seems he did the show a huge favor. When asked by host, Peter Rosenberg if he was "the catalyst behind that whole conversation?" Specifically the conversation about hiring more women of color behind and in front of the camera — his response was, "Yes. I'm the reason it happened."
More: Seth MacFarlane talks about talent at SNL
He elaborated, "When the hiring of the black women happened— [Sasheer Zamata], Leslie [Jones], LaKendra Tookes — it was LaKendra Tookes and Leslie both were hired as writers, and it was Sasheer on the show. And I was at the audition and, me speaking up, they were ready to get rid of me 2013, September, when I spoke up. When I said what I said, and it got on the Grio, and it went viral, I almost freaking lost my job."
The Grio piece he's referencing was an interview September 2013 with the eye-grabbing headline, "SNL's Jay Pharoah on a mission to bring a black woman on cast: 'They need to pay attention.'" Pharoah wasn't shy, specifically pointing out Darmirra Brunson, "Why do I think she should be on the show? Because she's black first of all, and she's really talented. She's amazing. She needs to be on SNL." At that time, an African American woman hadn't been part of the ensemble since Maya Rudolph left in 2007 — almost seven years. Can you imagine if a SNL didn't have a white woman or man in the cast for seven years?! Exactly. And that's why things need to change. And thank goddess for men like Jay Pharoah willing to put their necks out to make it happen.
What do you think of the big controversy? Tell us in the comments.