You know what you've been missing in your life? World peace. A baby. April the giraffe's baby. A Benz. More of the Jenner/Kardashian clan! Thankfully, you're in luck. E!, the network that should seriously consider renaming itself the Jenner/Kardashian Live Cam, announced that one special sister will be getting her own spinoff.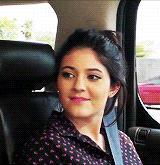 More: Tyga literally can't remember how much he's spent on Kylie Jenner
Life of Kylie will delve into the rich existential tapestry of being a 19-year-old born rich who grew into a mega-rich teenager who is also a cosmetics CEO and celebrity — if you use that term incredibly loosely. (I will continue to espouse that the Jenner/Kardashians are not celebrities. They're famous. There's a difference, and it lies somewhere between talent and having to actually work for things. And I don't care how demanding their schedules are, posing, taking a lot of speakerphone calls in your car equipped with Bluetooth and filming your reality television show are not real work. Arguments can be made to me for Kendall Jenner defying the family norm, but we all know how well that's going right now. Cough, Pepsi, cough.)
More: Stop rolling your eyes at Kylie Jenner — she actually had a tough childhood
The show will reportedly also feature quite a bit of Jenner's best friend, a colleague of her sister's, fellow model Jordyn Woods, which actually sounds kind of early The Hills — Lauren Conrad and Heidi Montag vibes — and that was some good-ass television, so I'm kind of here for this even though I'm talking a lot of shit right now. Jenner said in a statement, "This show will allow me to give [my fans] a peek inside all of the exciting things I am working on as well as some personal time with friends." Because that's all you need to make ratings bonanza television anymore, apparently.
More: Kylie Jenner comes clean about why it looks like she got a boob job
The real question is whether her sisters are jelly AF about this clear deviation from the Kardashian brand. We'll just have to wait to see, with bated breath, what Life of Kylie has in store for us (which I'm secretly hoping is actually a spoof on Life of Pi and she goes yachting a lot with a lion or something — a girl can dream.)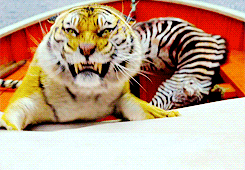 Will you keep up with the Kardashians and Kylie Jenner? Tell us in the comments.