I have four sisters who are all hotter than me, so it is with great sensitivity that I make the following statement: The third Property Brother is the best one. Hands down.
More: 8 Renovation Mistakes We Learned From the Property Brothers
See for yourself.
https://www.instagram.com/p/BSjoEa2hVzi/
Right?
Although we've known that Drew and Jonathan Scott had an older brother for a while now, when someone found and then tweeted this old photo, the internet lost its collective mind.
https://twitter.com/braddybb/status/849858683135590400
More: Jonathan and Drew Scott Show Off Their Home and It Has a Water Slide
The third brother is an emo magician!
(!!)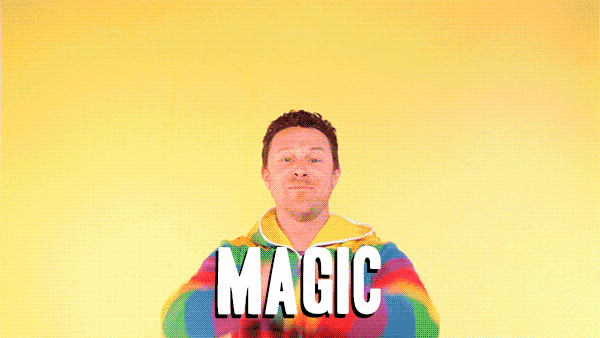 I think Brad Esposito speaks for all of us when he says this:
https://twitter.com/braddybb/status/849862958687465472
Right? Why are we watching the too-close twins renovate house after house after house when we could be watching this magnificent bastard doing magic while shaking his bangs out of his eyes?
According to extensive Google research, the third (and unfortunately lesser known) Scott brother is named J.D., and he once willingly posed for and published this headshot.
The oldest Property Brother who dresses like a member of My Chemical Romance and does magic is my favorite one pic.twitter.com/BK67ODpMbz

— Ryan Broderick (@broderick) November 25, 2015

Surprisingly, given the hair and the overall aura of hipness he exudes, J.D. is actually the oldest of the three.
Not surprisingly, he's much more than a fabulous head of deliberately placed hair. J.D. is the twins' content producer. What does this mean? Well, according to his bio, it means that he produces "cutting edge, original content across multiple platforms."
What it means to me is that he's wasting his life promoting the work of his mediocre younger bros when he could be riding the road to stardom himself based on these two photos alone.
J.D.! You're wasting your life! Ditch those two dead weights and do it for yourself, man!
Anyway, adding to the amazingness of this emo magic man is the fact that J.D. also seems to have a sense of humor — even if he admits that he has long since ditched the gloriously dated hairdo.
Well, partially true. Not a magician although my mom says I'm magic. 😉 The good old emo hair has been put to rest, it served its term. #tbt https://t.co/ON05Ultz29

— JD Scott (@MrJDScott) April 6, 2017

Regardless, the emergence of a Property Brother I can look at without feeling uncomfortable makes me very, very happy. And the fact that he just so happens to be a sassy emo magician? Well, my friends, that's just the cherry on top.