If there's one thing that no longer surprises me in this increasingly surprising world we live in, it's that a Jenner or Kardashian turned to their family during a scandal. The familial bond (which I think Kris Jenner, despite being a slightly contemptible overlord, doesn't get enough credit for) is the only genuinely endearing thing about that family and their show. Keeping Up With the Kardashians pretty much sticks to three shticks: transparently staged drama, Khloé shenanigans and the tiring exploitation of tabloid drama. But within that formula, there is a palpable bond between the family that makes us all feel both inadequate in our own lives and warm and fuzzy at the same time.
So, why is it worth mentioning that Kendall Jenner, in the middle of a wide scandal over her controversial Pepsi ad, has been in "constant communication" with her family?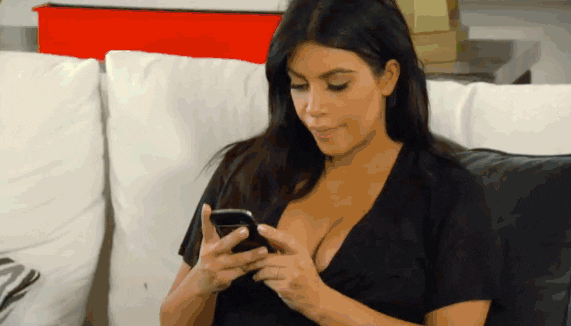 Frankly, I would be surprised if they didn't all already have honing devices and secret government-grade talk-to-text chips implanted in their brains by now. Of the family cellular powwows, a "source" told People, "Everyone is being very supportive and ready to give advice. Kendall is young and certainly not used to being involved in such controversy," which is all kinds of bullshit. They should honestly rename their show Keeping Up With Controversy.
More: Could That Pepsi Commercial Ruin Kendall Jenner's Career?
What's so much more insightful into the real problem than news of Kendall Jenner feeling sad is what the source went on to say: "She has been very upset. She feels terrible. She loves being a model. To get a Pepsi gig was a big deal. She was very excited. She never expected it to receive such backlash. She hopes people understand that she wasn't involved in the creative process."
More: Madonna, Team Coca-Cola, Takes Aim at Kendall Jenner and Pepsi Co.
Let's break that down. As a model, I'm sure you don't typically want to get involved in creative. You're a canvas. A muse. That's not your purpose. But to cop to some "dumb models just do what they're told" nonsense is exactly what Kris Jenner should be advising Kendall against publicly saying. At the end of the day, Jenner received a script. She read that script, and as an incredibly connected young millennial, she didn't think anything of it. She is not blameless in the grand scheme of the production being made. She could have stopped it from coming to be, and from a PR mind, "Kendall Jenner Halts Pepsi Commercial for Exploiting Protest" probably would have given her the White House in 2020.
More: 7 Things Kylie and Kendall Jenner Are Teaching Your Teens
So please, will a Kardashian/Jenner hop in the group text and remind Kendall to quit whining and get ahead of this scandal like a good show business family member should? And that never, ever again should the phrase "she loves being a model" be put into print.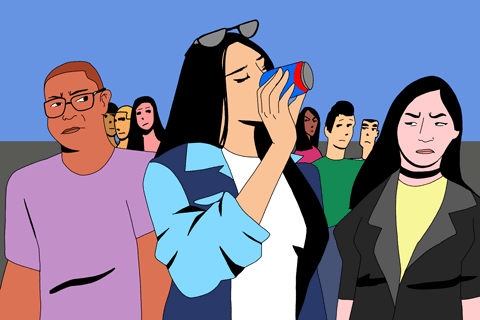 What did you think of the infamous Pepsi commercial? Tell us in the comments!