The Dirty Dancing Remake Pics Confirm Fans' Worst Fears
Apr 6, 2017 at 10:10 p.m. ET
It's no secret that remakes are in — and will probably never go away at this rate. Don't get us wrong, we love a good reboot. We were all about Gilmore Girls: A Year in the Life, and the Beauty and the Beast live-action revival was phenomenal.
More: 7 Things to Know About the Dirty Dancing Remake
However, when it was announced that the 1987 classic hit Dirty Dancing, starring Jennifer Grey and the late Patrick Swayze, would be getting the reboot treatment on ABC, you could say we were less than thrilled. Now that photos from the remake have been released, well, we're even more disappointed.
Really, this is what Dirty Dancing has turned into? First of all, it should never have been rebooted in the first place. You don't mess with greatness. In our opinion, why recreate something that is already fantastic? We haven't watched ABC's reboot yet, so here's hoping we're proven wrong, but it sure looks like this 2017 version is going to tarnish the nostalgic film that holds a special place in the hearts of many.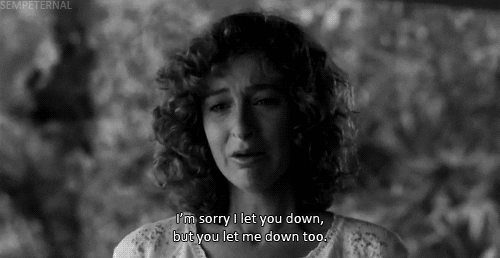 So, yeah, we are so not here for the reboot. And with that, allow us to explain further why this newer version of Dirty Dancing is a horrible idea.
More: 5 Reasons to Celebrate the 25th Anniversary of Dirty Dancing
1. Fans are already against it
There are quite a few people who are already strongly against it. If you don't have support, will it be successful? Also, what's the point?
2. Storylines have been changed
Why is it necessary to change storylines? We get that modernizing something makes it fresh sometimes, but let's not do that here. According to The Wrap, Vivian Pressman (Katey Sagal) will have quite the influence over Marjorie Houseman (Debra Messing) and "introduces her to the freedoms of being single." Furthermore, Majorie will also "question her own marriage." Also, as you can see above, characters like Marco (J. Quinton Johnson) have been added to the cast.
Basically, this version isn't going to be what fans of the original know and adore.
3. Lisa's quirkiness
We can't help but wonder if the original Lisa's quirkiness will still be a huge part of Sarah Hyland's version of the character. Let's not forget that Lisa in the 1987 film (played by Jane Brucker) couldn't really sing, which added some comic relief to the story. The same can't be said for Hyland, who is a very accomplished singer. We hope this Lisa is just as eccentric as the original Lisa.
4. It just looks like pure awkwardness
Do you see this photo? Does it make you uncomfortable? It makes us feel as awkward as it looks. If the reboot is going to be filled with moments like this, we're going to avoid it at all costs.
5. There was already a sequel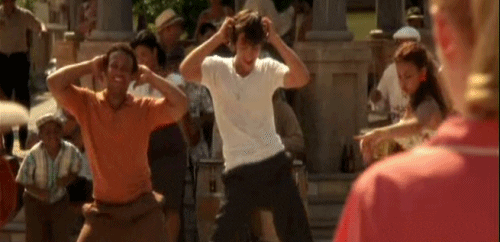 In 2004, Dirty Dancing: Havana Nights was released, and it starred the talented Diego Luna. Admittedly, we actually enjoyed the movie. Was it as good as the original? Of course it wasn't. Even though it had a similar storyline as the first Dirty Dancing, it was still enjoyable and wasn't a complete replication. Since there is already a sequel, why does there need to be a remake? Oh, yeah, there doesn't.
6. No Jennifer Grey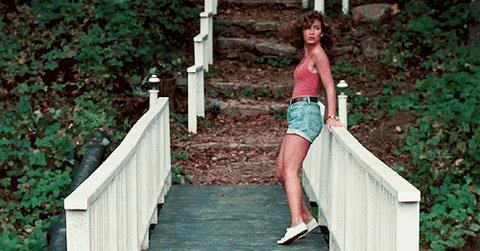 Grey will not be making an appearance. She even turned down a role. In August 2016, she spoke with The Hollywood Reporter about the remake and said, "I was asked to do something on that show and I was flattered, because I always want to be asked, because it's nice to want to be included. But for me, it would be sacrosanct for me to do it, because it didn't feel appropriate to me."
When it comes to a reboot, it's always nice to see a familiar face from the original. It's too bad that Grey won't be a part of it, but we understand where she's coming from. Let's all keep our fingers crossed that someone from the 1987 film makes a surprise cameo.
7. It's a musical
We love musicals — a lot. Seeing as Dirty Dancing features some fantastic music, a musical adaption sounds amazing. However, we're a little concerned about the type of music that will be featured. Will they be covers of the music in the original film, or will there be original songs? There is no Dirty Dancing without great music — and fantastic dancing. Here's hoping neither of those elements falls flat. Also, no one better screw up Patrick Swayze's "She's Like the Wind," if that's included.
8. Reboots are already getting old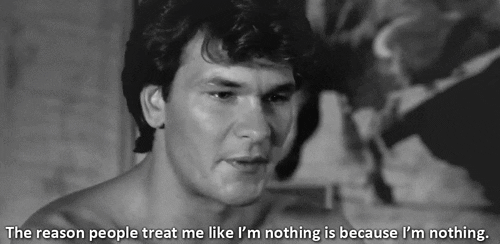 It's like no one can come up with original scripts and stories, so everyone is now like, "Let's reboot [insert fan favorite movie or TV series here]." When is it going to end? As we stated previously, we love reboots, but not all of them. And you can only do so many remakes before people start to get seriously sick of them.
9. You can't replicate perfection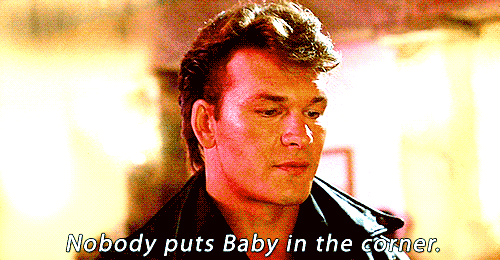 Why? Why would anyone want to mess with something that is already pure perfection? There is no way the reboot will be anywhere near as wonderful as the original.
The Dirty Dancing movie airs Wednesday, May 24, at 8/7c on ABC.
More: What Does Baby (Er, Jennifer Grey) Think of the Dirty Dancing Remake?