Most of the world rejoiced to see self-proclaimed oddballs Jennifer Lawrence and Amy Schumer become gal pals in 2015 via Instagram when Lawrence supposedly crashed Schumer's vacation because she was such a fangirl.
Jlaw #maniac pic.twitter.com/o5PvHWlxMt

— Amy Schumer (@amyschumer) July 30, 2015

But their friendship is starting to feel like a publicity stunt. Celebrities use social media like a lot of us use LinkedIn… carefully. Most of their posts are preapproved by their PR and management teams, with desired outcomes intended — even if the post was made in earnest.
More: Jennifer Lawrence is refreshingly honest about marriage and having kids
A lot of celebrities are great friends. How could they not be? They work and operate in a world that is at the same time insular and isolating; they have no choice. So when a celebrity friend couple decides to exploit that, it seems to be for either publicity purposes, reckless abandon or both. And seeing as after Lawrence and Schumer appeared in multiple social media posts together, spoke excitedly about one another in interviews, danced on Billy Joel's piano…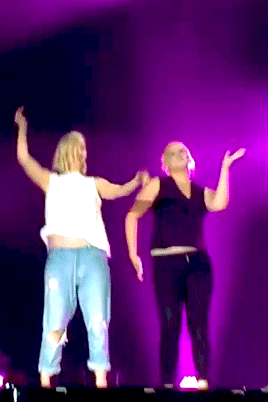 And did this noxious Golden Globes presentation…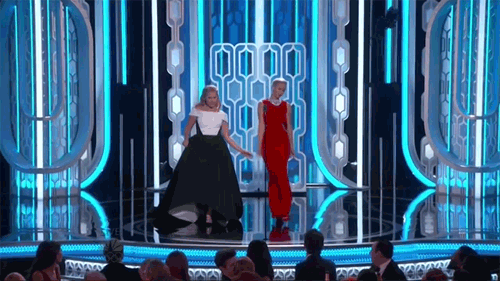 … that got celebrities to react like this: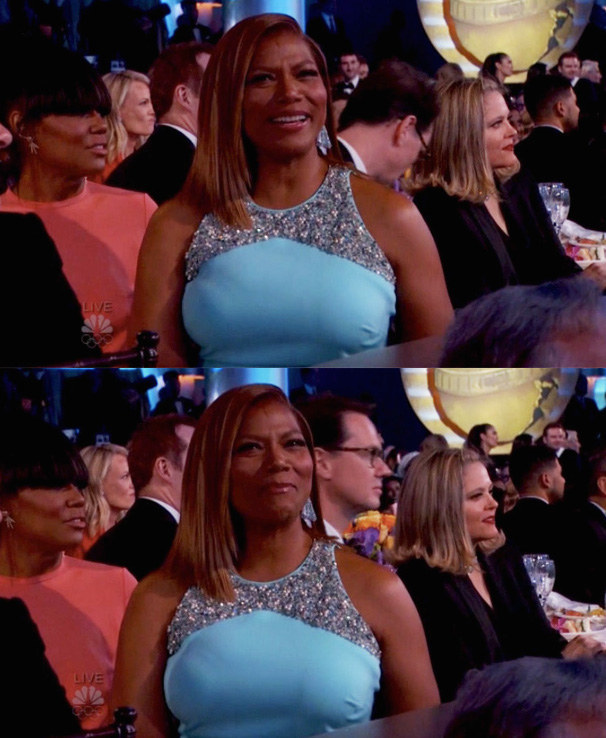 It would seem their friendship was a mix of genuine and advantageous… especially since they announced soon after the world caught wind of their A.Law fire that they would be collaborating on a film in which they would play sisters.
More: Jennifer Lawrence reveals why she had to get wasted to film with Chris Pratt
But where is J.Schu now? It's been over a year since we caught love vibes from the platonic celebrity couple.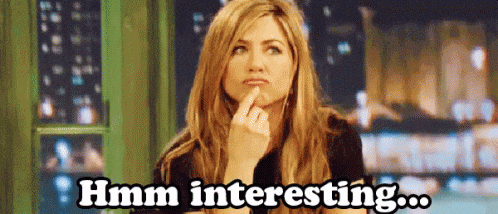 That's probably because they both have Anne Hathaway-ed a bit — which is to say that the world can only handle so much white girl at once. And even when we love a famous actress, there's a fine line between giving us what we want and over-inundating with your utter perfection.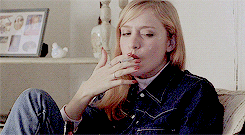 To play devil's advocate, there's also probably a practical reason we've heard nothing more of the infamous don't-give-a-fuck gals, which is that they are busy. They both have their own personal love lives — Schumer with Ben Hanisch and Lawrence with Darren Aronofsky. And they both get their paper (whether you like it or not, they're ubiquitous and that doesn't seem to be stopping anytime soon).
More: Amy Schumer tried a new kind of comedy in Trainwreck, and I wish she hadn't
So, BB girls, throw up a sign for us please!? We're mere mortals, and if you don't give us a scathing friendship-ending Instagram post, paparazzi gal pal make-out, or (most important because we should care more about people's work than their friendships) a movie, we'll only be left to speculate further.
What do you think of celebrity friendships? Tell us in the comments!