Brad Paisley is a sentient vanilla wafer, and country fucking loves him. Call me cynical, but people and things that are so uncontroversially and unanimously applauded have to have a secret dark side. That's just the balance of the universe. (I have made this same argument about dolphins, but apparently no one agrees with me on that one.) And I'm willing to suggest that Brad Paisley might be a robot built by record label overlords to make the world of country feel safe — but, thankfully, he won't be hosting the Academy of Country Music Awards tonight.
More: Miranda Lambert's ACM Awards Speech Was the Perfect Tribute to Women
If you think about it, there's literally nothing remarkable about Brad Paisley, and yet he's everywhere in the world of country. He's not really a zaddy. His music isn't anything most people are getting married or having sex to. But he's hosted the Country Music Association Awards (along with Carrie Underwood, who is also a vanilla wafer, but maybe one in a pudding or something — "Jesus Take the Wheel" is a jam) for what feels like forever. It's actually been since 2008, but that's still a really long time. That's nine years. In that time I have lived in three different cities. There are 9-year-olds who can legitimately say, "I have never been alive in a year that Brad Paisley wasn't hosting the CMA Awards."
More: 2016 ACM Awards Winners: The Best Excerpts From Their Acceptance Speeches
Luckily, the ACMs are different. Why there are two different country institutions with award ceremonies is also kind of confusing. From my online sleuthing, it appears that the ACMs started in 1966 and were the first ever award show exclusively for the country genre. The CMAs debuted the following year. I'm just going to blindly assume that this is because there were two brothers, probably named Hank and Lester, who were country musicians, one a banjo player and one a steel player, and after a huge argument on the difference between bluegrass, Americana and country, they never spoke again. Hank created the CMA Awards out of spite after Lester created the ACM Awards. Their feud split the whole family up. I'm sure there is a country aficionado out there who is going to delightfully mansplain the real story to me on Twitter, but I'm willing to take that chance to build this fairytale for us right now.
More: Country Music Awards 101: How Are They Different?
Anyway, tonight the ACMs will be hosted by Dierks Bentley and Luke Bryan, which is cool because Bentley is fun to look at and Bryan seems like he probably shotguns beers still. Bryan also said in a recent interview with the Associated Press, "Democrats and Republicans are going to get along on Sunday night. They're all going to watch the ACMs together and stuff's going to start happening in this country. It's going to change. Cats and dogs are going to make out." And if Bryan is capable of making that astounding leap from life-altering foreign and domestic policy to two species of animals kissing, I want to give him a microphone and grab the popcorn.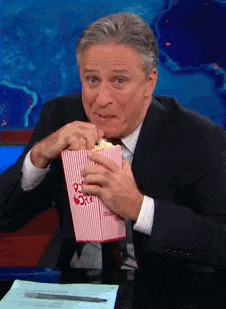 And you know what, from what I can tell online, Brad Paisley has never hosted the ACMs and will not be performing tonight. It'll be wafer-free! Sorry this might be coming off as harsh, but I'm just not here for universal love for a man who created this:
Brad Paisley ft. LL Cool J – Accidental Racist from nick falzone on Vimeo.
Enjoy the awards, and let us know how you feel about what is probably the most controversial Brad Paisley read ever in the comments!