Welp, thanks to the new Buffy the Vampire Slayer reunion video from Entertainment Weekly, you can expect me to drop off the face of the planet for the next couple of weeks (oh, yeah, it'll only take me weeks). I will be binge-watching all of Buffy once again to satisfy my longing for the good old days when episodes were new and my teen angst was alive and strong.
More: You Probably Know More About Buffy Than Sarah Michelle Gellar Does
Not only was Buffy relatable to my hormone-rattled brain, but Sarah Michelle Gellar as Buffy was one of the first female leads of a show. And you bet I wanted to be her.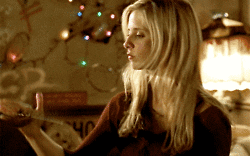 Especially when, be still my heart, she and Angel found that life-altering love that I was very quickly discovering I wanted too. Until he got all soulless and whatnot. Then it was just utterly heartbreaking in that way that you kinda hope for in every show.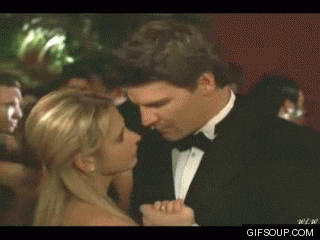 The best part of the reunion video was that the show genuinely seems to mean just as much to the cast as it did to me growing up. They all appreciate and understand the legacy Buffy has.
More: Will We See a Buffy the Vampire Slayer Reboot? Sarah Michelle Gellar Weighs In
"I'm so incredibly proud of what we all created," Gellar told the mag. "Sometimes you need distance to really understand the gravitas of that. I appreciate everything about that job. As an actor, all you ever want to do is leave your mark — you want to do something that affects people."
And affect people, she has.
My teen years just wouldn't have been the same without this show. It gave me hope that there was life after high school and sure as hell made me believe I could be anything I wanted, even a vampire-slaying warrior goddess.
More: Sarah Michelle Gellar Raps as Cinderella in Dis-Filled Disney Battle (VIDEO)
Check out the full behind-the-scenes video from Entertainment Weekly below. I'm not crying, you're crying…

Before you go, check out our slideshow below.