2016 was a rough one for Scientology. From the documentary Going Clear to Leah Remini's television show Scientology and the Aftermath, the publicity for the *ahem* "religion" was less than stellar.
But it appears the organization has a strategy moving forward. They're going to attempt to brainwash all of us with a 24-hour cable network dedicated to their programming.
More: What We Know About Season 2 of Leah Remini: Scientology and the Aftermath
According to Vocativ, Scientology expert (who knew that was a thing?) Tony Ortega discovered Scientology's plans for a cable network after being tipped off by a source. He then looked into Time Warner Spectrum's cable programming plans and found the network set up for Scientology. They are expected to begin airing content this summer.
Is anyone else picturing subliminal messaging galore like, "You will love Scientology. You will love Scientology. You will love Scientology," just playing around the clock while those who are watching get spirals for eyeballs?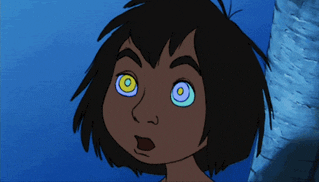 The television network has been a long time in the making. Last year, Scientology opened up its own TV studio in Los Angeles.
More: Leah Remini Says Tom Cruise Could Be the End of Scientology
Church leader David Miscavige described the studio as Scientology's "uncorrupted communication line to the billions."
He then added, "Because as the saying goes, if you don't write your own story, someone else will. So, yes, we're now going to be writing our story like no other religion in history. And it's all going to happen right here from Scientology Media Productions."
There might be one tiny little problem with this whole plan to convert the masses, though: I don't really think anyone will actually take this network seriously. I mean, unless they're already a Scientologist. The rest of us — because I can't be the only one — will tune in out of pure curiosity just to see how the heck Scientology thinks it can fix its reputation at this point. Oh man, I bet it will be hilarious.
Maybe they'll get Tom Cruise to star in a made-for-TV movie?
More: VPR's Jax Taylor Has So Many Questions About Scientology
Before you go, check out our slideshow below.