Who's got a couch for Tom Cruise to jump on, because he's reportedly in love again!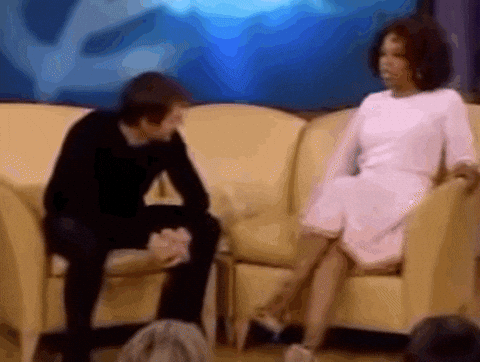 Cruise's new rumored love is actress Vanessa Kirby, a new rising star due in large part to her role in Netflix's The Crown. Some reports say they're dating and others speculate that they're already engaged.
Cruise has stayed single since his split from Katie Holmes in 2012. The two divorced after five years of marriage, reportedly due to Cruise's heavy involvement in the Church of Scientology. At the time he was dating Holmes, there was rampant speculation that the church set them up to be married, and now, the same rumors are flying about Kirby. She doesn't appear to be a current member of the church, though Holmes didn't convert until after she and Cruise started dating.
More: According to Leah Remini, John Travolta Can Literally Get Away With Murder
But a source told In Touch that Cruise and Kirby had instant chemistry when she was cast in the upcoming sixth Mission Impossible movie.
"Tom flipped for her work and told the other Mission: Impossible producers that he had to have Vanessa for a crucial role for the franchise's sixth installment," an insider said. "They had instant chemistry, and of course she got the role. He's blown her away with his endless charm and energy. He thinks she's perfect to be his next wife. He wants to make her the next Mrs. Tom Cruise."
That may seem fast, but that's nothing new for Cruise. He famously proposed to Holmes only eight weeks after they met, prompting even more rumors that their union was set up by the Church of Scientology.
Kirby is no stranger to celebrity romances. She was previously with Douglas Booth, a co-star on BBC's Great Expectations. The two dated for more than a year starting in 2012.
More: Leah Remini Says Tom Cruise Could Be the End of Scientology
Before you go, check out our slideshow below.