Joe Biden isn't lying, people. He wanted to be president. Badly.
He just pretty much didn't want all the stress that comes along with being president given where he was at in his life at the time. Can't blame him for that. But he totally shoulda run.
More: Joe Biden's Son's Widow Is Dating His Other Son — It's As Confusing As It Sounds
Not only would it have meant at least four more years of Biden and President Obama bromance memes…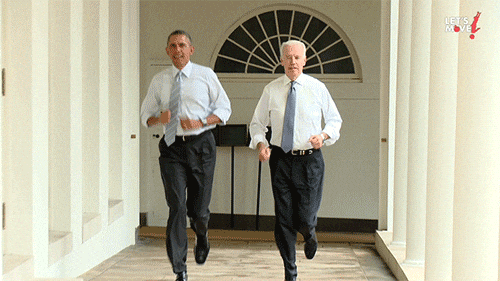 …but politically speaking, it also would have probably, most likely, been a better direction for our country given this whole Russia mess right now. Among other things. Just sayin'.
Vice President Biden told Colgate University in New York on Friday that he had initially planned to run, oh, and that he would have made it through the primary on top.
More: The Obamas Aren't Quite Ready to See Their Daughters Grow Up
"The answer is that I had planned on running for president. And although it would have been a very difficult primary, I think I could have won," Biden said.
But he added, "At the end of the day, I just couldn't do it. So, I don't regret not running. Do I regret not being president? Yes."
I like honest Biden. I like him a lot. I would actually like to get this honest Biden on some topics about President Trump and the White House happenings.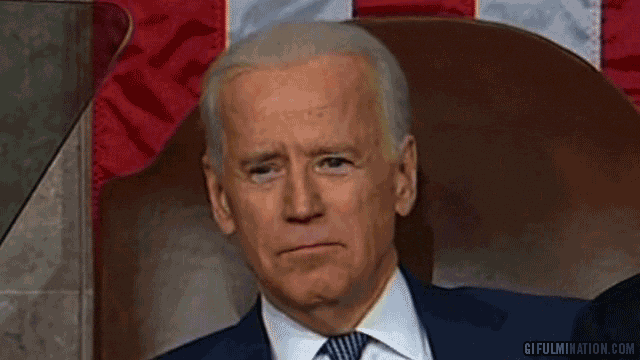 Biden does have a good reason for not entering the race: His son was battling cancer. A battle he eventually lost.
More: All the Best President Obama & Joe Biden Memes Floating Around the Internet Right Now
He explained, "I didn't run because no man or woman should announce they're running for president of the United States unless they can look the public in the eye and promise you they can give you 100 percent."
Hmm, what an honorable reason not to run for president. We could use more honor like that in our political system. So how's 2020 lookin', Joe?
Do you think Joe Biden should run for president in 2020?
Before you go, check out our slideshow below.