When it was announced last year that Margaret Atwood's 1985 dystopian novel The Handmaid's Tale was being optioned by Hulu for a limited series, people lost their chill. TV has gotten dangerously good (#bingewatch) over the last few years, with film-level budgets and A-listers more willing to take small-screen roles. It's a perfect time for our favorite books to be transformed into television — like The Handmaid's Tale, which will premiere on April 26 and star Elizabeth Moss. But some people are more angry than they are excited about a show based on this deeply feminist book with a strong message about the power of corruption in government.
https://youtube.com/watch?v=PJTonrzXTJs
More: 17 Books With Kick-ass Female Protagonists
The chilling trailer was released this week, and it was proof that the series will not betray Atwood's original visceral story: The U.S. government has been mostly gunned down, making way for the fictional republic of Gilead, in which women are exclusively the property of the state. Considering that the book doesn't shy away from rape and violence against women, the show will definitely veer into the category of darker entertainment like Westworld, American Horror Story, and The Walking Dead.
More: The Testing and Four Other Dystopian Books We Love
Some people were clearly a little late to the party on the show's backstory, though. Twitter and YouTube buzzed with internet trolls losing their minds about what they thought was a direct response to Donald Trump's presidency. The show was called "anti-Trump propaganda," and the trailer garnered 1,300 comments just in its first day on YouTube. Other comments included, "feminism needs to die NOW" and "what is this liberal shit?"
More: Poussey's Back! 10 Things to Know About Samira Wiley's New Show, The Handmaid's Tale
Margaret Atwood herself finally responded with a simple tweet:
(Sigh) First published in 1985. https://t.co/6ItyIIEXeS

— Margaret E. Atwood (@MargaretAtwood) March 24, 2017

It's slightly funny that by way of their criticisms, Trump supporters basically admitted that the United States under the Trump administration bears a striking resemblance to a violent and terrifying dystopia. It makes it very clear that our political climate is confusing for everyone right now. It's also a bit ironic that a group of people who spew vitriol about the "liberal elite" accidentally confused a classic novel for new TV.
Arguments aside, it's fascinating that a book that's more than 30 years old could stir up such reactions. The Handmaid's Tale will undoubtedly provoke more conservative and liberal reactions when it's fully released, so we'll definitely be on Twitter with some popcorn on April 26.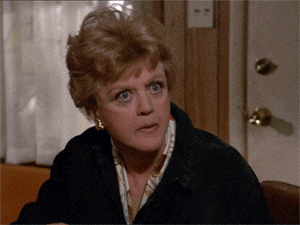 Before you go, check out our slideshow below.