When Michael Weatherly announced he was leaving NCIS at the end of Season 13, fans freaked out appropriately. It was unclear if the popular CBS series would continue to be a success without him and his beloved character, Tony DiNozzo.
More: New NCIS Agents Are Exciting and All, But It's Time for McGee to Shine
Well, it certainly hasn't lost its touch and has somehow managed to be just as entertaining without Tony. Maybe that has something to do with Timothy McGee (Sean Murray). Thanks to Tony's exit, McGee has found himself at the front and center of most episodes and even the cases.
He's finally getting his shining star moment that he's deserved since the beginning of NCIS. If you think about it, McGee has become the new Tony of NCIS. Of course, there is no replacing the original DiNozzo and McGee is absolutely his own person. However, sometimes we can't help but look at McGee and think how much he reminds us of Tony.
Plus, both McGee and Murray have managed to become even more attractive over the years. If you've been watching Season 14, then this is something you've probably noticed. If not, then you really need to start paying attention more.
And with that, here are just a few ways McGee is the new Tony of NCIS. Yes, his dashing good looks that can make most anyone swoon is on the list.
1. He's now senior field agent
That's right, McGee finally got a much-deserved promotion in Season 14. Like Tony, you can now call him, "Very Special Agent Timothy McGee."
2. He takes pictures like this
Yes, that is McGee. And we know, he is smokin'.
3. He can rock a tux
Tony always looked good in a tux, and guess what? So does McGee.
4. Facial hair does him good
We like scruff and clearly McGee knows how to satisfy us in that department.
5. He sometimes lies to women
Remember when he kept lying to his fiancée Delilah about his apartment's history? Yeah, that's something Tony totally would've done too.
More: Tony's NCIS Farewell Episode Felt More Like a Dream Sequence Than a Goodbye
6. He lives in Tony's old apartment
Speaking of his apartment, McGee now lives in Tony's old apartment. Come on!
7. His style is on point
McGee's style has definitely transformed into something we can't stop staring at. He surely knows how to strut his stuff in this coat.
8. He's a badass
Every now and again McGee impresses by channeling his badass side. For example, that time he was training for a marathon in Season 14, showed off his running skills and tackled a suspect? McGee's got it going on.
9. He's charming
This is pretty much a given. All he has to do is smile and we're melting.
More: Will NCIS' Brand-New Cast Totally Change the Vibe of the Show?
10. He can make most people laugh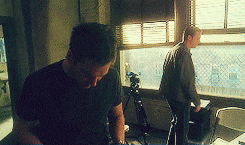 There's no doubt Tony provided the majority of the comic relief before he departed, but McGee is certainly no stranger to making us laugh every now and again.
11. There's more than meets the eye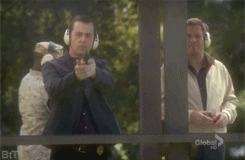 Similar to Tony (and most characters), there is much more to McGee than his outward appearance, his love of computers and him being a so-called geek. None of that defines him or makes up 100 percent of who he is as an individual.
12. He's grown exponentially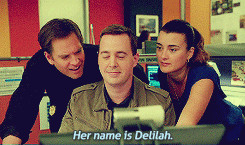 If you think back to the first episode McGee ever appeared in (Season 1, Episode 7), he was a completely different person than he is today. He has confidence as an agent and a man. Oh, and he became more comfortable women, so much so he will soon marry Delilah. He's obviously become a successful and talented part of NCIS. Gibbs' team wouldn't be the same without him.
More: 'NCIS': 14 Hilariously Memorable Tony DiNozzo Quotes
As much as we miss Tony, we're not complaining one bit that McGee is pretty much the leading man of NCIS now.
NCIS airs Tuesdays at 8/7c on CBS.
Before you go, check out our slideshow below.