Outspoken actor Jesse Williams is back at it again with the sick but seriously woke burns.
More: 6 Quotes From Jesse Williams' BET Awards Speech You Have to Share
While on his way in to film an episode of The Daily Show, Williams stopped to sign autographs and take pictures with fans. While on the sidewalk, a TMZ reporter approached Williams and asked him whether or not he thought President Trump could effectively deal with racial injustice. Williams called Trump a "pig," appearing unamused at the proposition that Trump could be a positive and effective arbiter of peace.

"He's a pig who's trying to make sure that he galvanizes as much fear as possible, particularly against black, brown immigrants and Muslims," Williams told the reporter. Where is the lie? While Williams used some scathing words in association with Trump's actions, it is not too far from some of the feelings of uneasiness and negative reactions Trump is currently instilling in the American people.
Williams continued on the topic of Trump and police brutality, when asked by the TMZ reporter: "There were more killings at the hands of police this February than January and February of last year. 211 murders at the hands of police this year so far." That particular figure may be slightly off, but nonetheless, Williams' words ring true.
More: Jesse Williams Discusses Racism and Ferguson (VIDEO)
He only shed more light on Trump's actions, making it painfully clear our president may not be working for the people. Williams has poured his heart and soul into advocacy and awareness of the black communities in America and the injustice they face. His words on Trump's treatment of racial and ethnic minorities on serves to illuminate that our President is falling short of the mark and he needs to do better.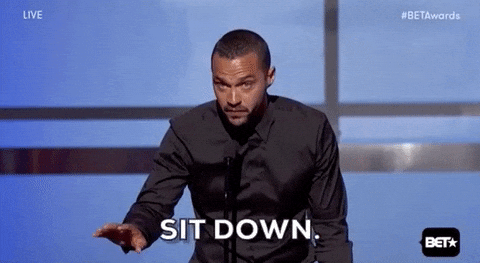 More: Jesse Williams Responds to Critics Who Want Him Fired From Grey's Anatomy
Williams may have worded his feelings about Trump a bit stronger than I would have but damn if he didn't send a powerful message in doing so.