If you're unfamiliar with Bounce, do yourself a favor: Pour a glass of something strong and go deep into a Google search. Then pour another strong cocktail or a glass full of wine, turn some Big Freedia up full blast and shake your ass.

More: Take a Tour Through Big Freedia's New, Gorgeous Home (VIDEO)
Bounce is a type of New Orleans hip-hop that's been growing since the '90s and that is really fucking cool. It features call-and-response type shouts, inspired by Mardi Gras Indian chants, over a high-speed beat and thematically sticks to partying and sex. Bounce is also where twerking came from, so you owe it a thank-you.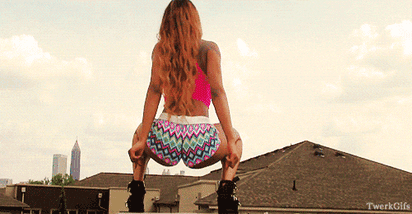 And from Bounce, Sissy Bounce was born, after Katy Red took the mic one night at an underground club. Sissy Bounce is essentially cooler, queered up, no-fucks-given, gender-bending Bounce music — because if the LGBT community does anything, they take regular things and make them better. The term is divisive, though, as some Bounce rappers denounce Sissy Bounce altogether in what can be a very homophobic hip-hop world. Some Sissy Bounce performers also separate themselves from the term because it categorizes them as lesser or outside of Bounce music just because they're gay.
More: Big Freedia Blogs About What Happened Off-Camera Between Her and Devon
Big Freedia, however, is above the drama, probably because she's a fucking superstar. Along with making some of the catchiest Bounce music and having unicorn-level charisma (which you can catch on any of the five seasons of her show on the Fuse network), Freedia is a formidable ambassador for part of what Sissy Bounce sets out to do: confront homophobic stereotypes and just all-around stuffy heteronormative shit through music. She told Offbeat Magazine, "I am not transgendered; I am just a gay male… I wear women's hair and carry a purse, but I am a man. I answer to either 'he' or 'she."
Freedia went on NPR's Ask Me Another this weekend and further clarified her queen status and where both she and Sissy Bounce are coming from. When asked by Ophira Eisenberg about being categorized as a "gay artist," Freedia explained that people "always want to put us in a category separate from everybody else… First and foremost I'm a human. I am a person. I am an artist." Fuck yes she is.
More: Big Freedia Reveals What She Regrets Not Telling Her Dad After Their Reunion
She also explained that the name Sissy Bounce actually came from something as simple as the title of a magazine article, which sparked the conflict in New Orleans with Bounce artists accusing Sissy Bounce artists of stealing the style. Freedia clarified, "It's all Bounce music. We all equal, no matter if you're straight or gay." But she of course also threw in the perfect shade, saying, "We just go a little bit harder and different. We're just more fierce with our sound." And right after that, she goes into how Queen Bey called Freedia herself to ask her to be part of "Formation."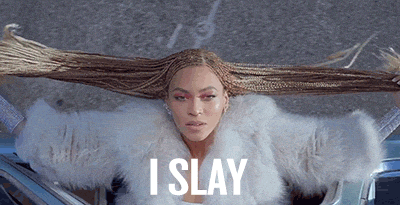 So fuck the haters. Freedia wins. Listen to Bounce. Stay lit.
Side note: The game show also altered one of Freedia's songs for the trivia game, proving that NPR doesn't always have to be insufferably white. Thanks for that too, Freedia!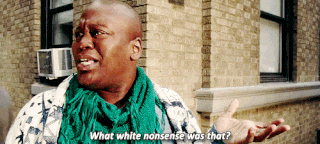 Before you go, check out our slideshow below.