Paul Wesley & Phoebe Tonkin's split is another blow for Vampire Diaries fans
Mar 9, 2017 at 10:20 p.m. ET
Paul Wesley and Phoebe Tonkin's real-life relationship seemed just as romantic as their characters' relationship plot lines on The Vampire Diaries. Unfortunately, there was one more similarity: A happily ever after just wasn't in the cards.
More: Nina Dobrev Uses Starbucks Lingo to Describe Her Perfect Man
After four years together, Wesley and Tonkin have reportedly called it quits.
A source that spoke with E! News confirmed the news of the breakup this week, adding, "They are still good friends. The relationship just ran its course."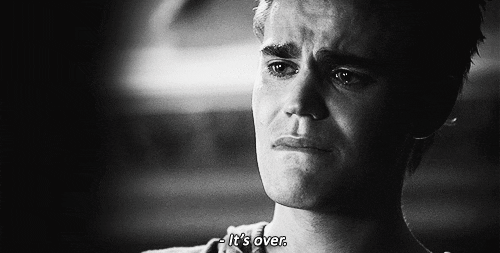 As if we needed any more depressing news on the heels of The Vampire Diaries' series finale tomorrow night.
More: Nikki Reed Answers 32 questions, Revealing Facts You Never Knew
Fans were quick to react to the breakup of a couple who were loved as much as the show.
It's unclear exactly what drove Wesley and Tonkin apart. They were last seen traveling from Australia to visit Tonkin's family over the Christmas holidays. In the new year, the two have been relatively quiet about their relationship on social media, given that in prior years they have been all about the social media PDA.
More: Friends Let Friends Date Their Ex If Their Ex Is Ian Somerhalder
What do you think is more devastating: The Vampire Diaries' series finale or Paul Wesley and Phoebe Tonkin's split?
Before you go, check out our slideshow below.