Brie Larson is living proof that actions speak louder than words.
More: Constance Wu is Going In on the Oscars for Nominating Casey Affleck
Larson, who won Best Actress at the 2016 Oscars, followed tradition to be the one to present the Oscar for Best Actor at the next year's ceremony. When Casey Affleck was the winner, she had a chance to make a pretty bold statement.
When Affleck came to the stage to pick up his trophy, Larson gave him a quick hug, but that was the end of any affection she showed for him. She then stood to the side of the stage and didn't clap at any point during or after his acceptance speech for the award.
And now, Larson has confirmed that her cold reaction to Affleck's win is because of the controversy that's resurfaced during awards season over 2010 allegations that he sexually harassed women on the set of I'm Still Here, which he directed.
More: Manchester by the Sea Director Schools Student on Casey Affleck Claims
"I think that whatever it was that I did onstage kind of spoke for itself. I've said all that I need to say about that topic," Larson told Vanity Fair. Ironic that her choice not to applaud Affleck has us applauding her.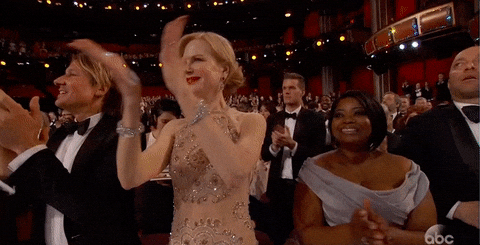 Larson has presented Affleck with a number of awards this season, and she's been noticeably cold toward him each time. When she awarded him with the Golden Globe for Best Actor, she kept her distance from him and didn't clap then, either.
It's definitely worth noting that Larson won her 2016 Best Actress Academy Award for her role in Room, where she played a sexual assault survivor. She took the role seriously, meeting with psychologists to get a better sense of the trauma her character had been through and shutting herself off from the world for an entire month to understand the isolation required for the role.
More: People Are Outraged by the Double Standard for Nate Parker & Casey Affleck
Before you go, check out our slideshow below.