If you're a ride or die '90s baby like me, then you know that back in the day, the Olsen twins were queens of everything the light touched. Film, television, books, home video, style, looking alike: They had it all. Then, somewhere around 2005 after the craziness of New York Minute had died down, the Olsen twins quietly retreated from acting and channeled all their energy into making their fashion lines, The Row and Elizabeth and James, a rousing success.
More: John Stamos Shares Full House Throwback with the Olsen Twins
Now, a new interview with Net-A-Porter's The Edit, Mary-Kate Olsen is opening up about her life now, seeming eons away from her life more than a decade ago. Now, Olsen is married to Olivier Sarkozy; she's living without social media and focusing on being a stepmother and working woman. She lives a relatively private and contained life, eschewing the insane public lifestyle she had even a handful of years ago for something, well, normal. Even the outlandishness of things like reports about "bowls of cigarettes" that emerged from her nuptials to Sarkozy seem to be a distant memory. This new version of Olsen is chill AF.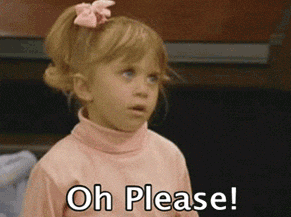 All this talk about the contemporary life of Olsen gets me nostalgic for the past. I want the twin adventures! I want the songs! I want magic and life and pizzaaaaaa! Hell, give me a side pony and I'm good to go. I get that Olsen has moved on in a major way and is ostensibly comfortable letting her younger sister, Elizabeth, take the acting spotlight. But she's really ready to just… call it quits? Hang up the scrunchie, magnifying glass, feather boa and any and all other props from her glory days as a child star and call it quits?
Well, if I can't have something new and exciting from Olsen and her sis, Ashley, then you can bet your boots I'm going to trot out the classics. Let's take a trip down memory lane. Fasten. Your. Seatbelts.
More: Mary-Kate Olsen's Wedding Reportedly Had an Unusual Decor
The Adventures of Mary-Kate & Ashley Theme Song

I mean, it's the greatest theme song to have ever existed, and real talk: Who actually stole the Great Hope Diamond?
"Gimme Pizza"

To this day, I can't think of another instance where ordering a pizza and anticipating a pizza's arrival was so epic in nature.
"Nobody Tells the President What to Do"

If I knew one day I'd live with a child for a president, I kinda woulda voted for the Olsen twins instead of my other option.
You're Invited Theme Song

Living for the neon green hats and matching overalls so much that I really am tempted to RSVP.
More: 11 Things You Didn't Know About Mary-Kate Olsen's Fiancé
"I'm the Cute One"

You guys are so cute that honestly? I think I might die.
"Identical Twins"

Feather boas on identical twins are the boldest of statements, but this song makes that image a work of art.
"Bravery"

The great twin detectives sang about being brave and I low-key think it should be the new national anthem.
"That Funky Musicology"

The Olsen twins made teaching the "-ology"s look like the best day at school ever.
"B-U-T-T Out"

This song is a showcase for the Olsen twins throwing shade, and I can't stop laughing at how great it is to revisit.
"Peanut Butter"

What's better than an epic ode to the best food on the planet?
"Mom's Song (We Think We'll Keep You)"

The Olsens love their mom so much they won't get rid of her, and I think I might be crying while I watch it because it's so precious?
"Pulling an All-Nighter"

This song only makes me want to have a sleepover with the Olsens ASAP. No Sarkozys allowed.
What's your favorite Olsen twins song? Let us know in the comments below.
Before you go, check out our slideshow below.