Kelly Ripa don't need a man! Or a woman for that matter.
More: Rumor Has It That Kelly Ripa Will Have Some Big On-Air Competition This Summer
She's officially the longest-running Live! host to host the show without a permanent co-host joining her at the table. It's been 298 days since Michael Strahan left the show, and Ripa is still flying solo and making female hosts look good.
Back in the archaic times of television, it was thought that women couldn't carry a show, that the public wouldn't tune in. And we're seeing the threads of that still today, what with the lack of diversity on late-night television and to a lesser extent still on the morning shows.
More: Kelly Ripa's Life in 2016 Is Even Exhausting to Recap
But Ripa is having no problem dominating all on her own.
I have no doubt the network is milking the co-host question for as long as they can since it's done wonders to keep people buzzing about the show. The mystery has continued the conversation and made Live! a constant topic on the entertainment world's mind. Why not enjoy the free publicity for a while and let Ripa do her thing for at least a few more years?
Then, once the hoopla dies down, Live! will see another ratings high when they finally decide to put someone in the chair next to Ripa.
More: Kelly Ripa Saved Andy Cohen From a Scary Close Call with Skin Cancer
In the meantime, though, Ripa is coasting through show after show, no problem. So suck it late night!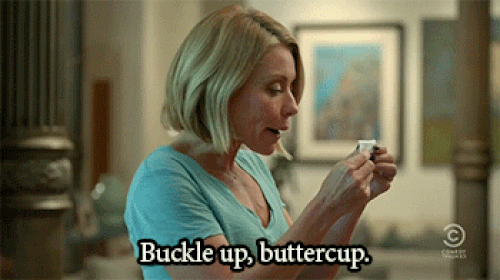 Do you think Ripa should continue to host Live! all on her own?
Before you go, check out our slideshow below.