The internet just loves Prince Harry and Meghan Markle. The pictures, the rumors, the sly social media hints; everything about this pairing bodes well for celebrity gossip.
Watching the playboy prince finally fall in love — and with a biracial commoner, no less — has made for fascinating conversation and each new story is eagerly gobbled up by a public absolutely ravenous for details.
More: Meghan Markle is Officially a Part of Prince Harry's Royal Squad
The most recent peek into the budding relationship of these two lovebirds came when Markle attended the Jamaican wedding of Prince Harry's friend. Photos emerged of Markle stunning in a long sleeveless floral dress sitting beside the ginger prince with one hand resting comfortably on his back.
We loved those photos because taking a new flame to a wedding is big deal. They'll be meeting your closest friends (and possibly a few family members) and immortalized forever in the wedding pictures of the happy couple. There's no way you're taking your "Ehh, he's OK" Tinder date to a wedding.
In other words, this outing is the latest in a string of solid evidence pointing to Prince Harry and Markle being in it for the long haul.
More: Is Meghan Markle Leaving Her Acting Career Behind for Prince Harry?
It's a juicy development, but according to a story from Lainey Gossip's Elaine Lui this morning, the juiciest pictures taken that weekend may never see the light of day if Kensington Palace has anything to say about it.
Lui says, "Sources tell me that the day before the wedding day photos were taken, the paps were able to get two different sets of photos of Harry and Meghan. According to my sources, they were outside on the upper balcony of their villa. And the images are sensational. They're kissing, passionately. He has his arms wrapped full around her back, like a really romantic movie kiss. From these pictures, there's no denying that their situation is SUPER hot. Then they go down to the beach. She's in a dark green bikini. They're holding hands in the water — the only word to describe what they're doing is 'frolicking'. They're frolicking in the ocean. And laughing."
Lui goes on to explain that the reason we haven't seen these juicy photos is because the hotel was declared private property for the three days that Prince Harry and Markle stayed there and thus, the paparazzi were violating their privacy in a massive way. Publishing them will mean a massive payday for a magazine, but also means they may be blacklisted by Kensington Palace.
Reading Lui's article took me through an interesting emotional journey, which I present to you now in the best format for expressing emotion, the humble GIF.
OMG there are pictures?!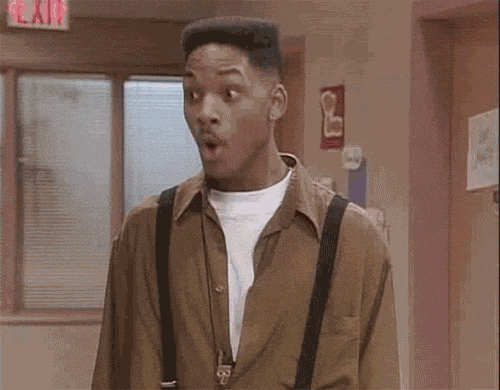 Of Hot Harry and Meghan Markle making out on a balcony and frolicking in the ocean?!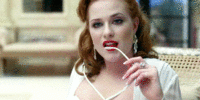 Go on…
Wait, the pictures were taken without their consent…?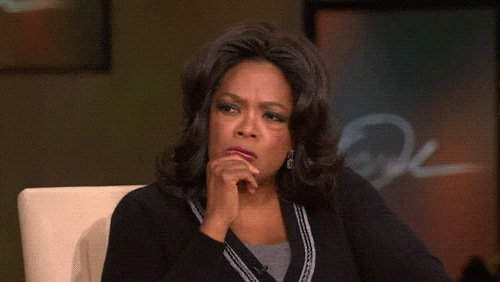 …In a resort they thought was private?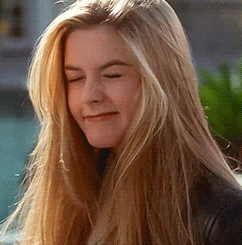 And now photos of these private intimate moments are going to be splashed across magazines and websites everywhere?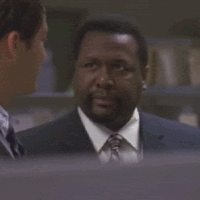 These pictures just went from titillating to gross. Here's why.
If you ask me if I want to see pictures of Prince Harry and Meghan Markle making out, my answer is a resounding "Yes, please." I'm pervy enough that I would love to analyze how into each other they are, how they kiss, whether it seems sort of humdrum or whether they're in the throes of that heady lust phase of a new relationship, unable to keep their hands off each other.
All of this shit is right up my alley. Love it
But, if you asked me if I wanted a paparazzo to lurk in the bushes around their resort with a wide-angle lens in order to get these pictures of two human beings engaged in a private moment on private property? Nope, nope, nope.
Fuck no.
When celebs make themselves public, I have (and will) eagerly analyze and opine about their behavior — whether it's a social media post, a press conference, an interview, an appearance at an awards show or a stroll around town. All fair game in my eyes.
More: Meghan Markle Makes a Princess-Worthy Return to Instagram
But when two people are sharing an intimate moment on private property, it feels like too much. It's an invasion of privacy too much, no matter how much I want to see Hot Harry's make-out style.
Before you go, check out our slideshow below.