How did we get here? How did we go from celebrating Emma Watson and Beyoncé as feminist pillars of the celebrity community to suddenly trying to pit them against one another?
More: Emma Watson Faces Online Criticism For Her Comments About Male Feminists
Early Tuesday morning, Watson posted the alleged damning excerpt about Beyoncé that has been used against her recently in her attempt to end this discussion correlating her feminism to her breasts.
Let me explain. About a week ago (at time of reporting), Watson's photo shoot for Vanity Fair was released to the masses. One of the shots featured Watson staring into the camera wearing only a cape to cover her breasts. There was a fair bit of underboob present and some people decided to get salty and ruin the beauty of the moment by being real beasts, saying that Watson must not be a feminist if she is baring her boobs to the world.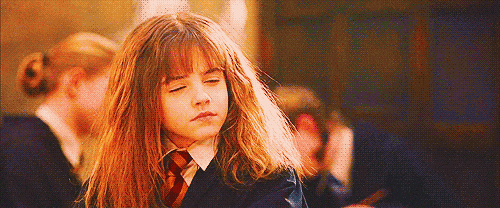 I know you probably just rolled your eyes so hard it hurts, but bear with me here. Watson commented on the baseless outrage during an interview as part of her press tour for Beauty and the Beast. She adamantly explained that "feminism is not a stick with which to beat other women," trying to quash this ridiculous notion that somehow having breasts or showing a portion of your breasts negates any kind of feminist ideals you uphold. Basically, she pulled a Hermione on us and try to make us see reason.
More: Emma Watson Has an Epic Name for Her Book Club Thanks to Fans
Watson's words of wisdom didn't seem to do much to squash Boobgate entirely, because others online were quick to draw connections between her defensive comments on boobs and feminism to a 2014 interview with Rookie editor-in-chief Tavi Gevinson in which Watson was critiquing Beyoncé. For Watson, providing the clipping was meant to stop any idea that she specifically hated on Beyoncé dead in its tracks. Why would she? It's Beyoncé we're talking about.
This is the part of my 2014 interview with Tavi where we talked about Beyoncé. My words are in bold. pic.twitter.com/Y8vumOeyDT

— Emma Watson (@EmmaWatson) March 7, 2017

What Watson's trying to say here, through her reposted interview, is that there is nothing wrong with critiquing another person's approach to anything. Critiques and analysis are valid. Furthermore, Watson's words in the interview show that she was, for the most part, in praise of Beyoncé's series of videos from her 2013 self-titled album. So, can we chill?
More: 15 Quotes by Emma Watson That Every Woman Should Read
It's never a smart idea to try and raise a ruckus on unfounded reports. C'mon, we're not President Trump. Furthermore, the idea of pitting two outspoken feminists against one another is just downright wrong. Get a grip, people.
Before you go, check out our slideshow below.