Shannen Doherty is a queen.
More: Shannen Doherty's photos documenting her breast cancer will hit you right in the gut
Ever since she publicly revealed her breast cancer diagnosis in 2015, she's been inspiring everyone who looks at her Instagram with gritty, real looks at the ups and downs of her cancer treatments. Somehow, through all of it, she's remained a complete and total badass, and she proved it this week when she finished chemo treatments and immediately hit the red carpet.
Doherty appeared at the Animal Hope and Wellness Foundations' Gratitude Gala with founder Marc Ching supporting the charity literally days after wrapping up chemo, otherwise known as a time when almost all humans would be resting up and recovering.
"I feel great," she told People magazine at the event. "I feel great, I feel like lucky. Lucky that I'm here, lucky that I'm standing next to Marc, lucky that I get to be a part of this foundation, lucky that we get to be a voice tonight for the voiceless and just lucky."
More: Shannen Doherty shares emotional message before starting radiation
Doherty, who has loved animals all her life, also explained that she wouldn't miss the event because Ching is one of her heroes.
"I've had a few heroes in my life. My dad, who passed away six and a half years ago who was my best friend and absolute hero, and Marc," she said. "Marc is a hero to me and I look up to him and I admire him. I don't know how many times I say to myself like, 'I wish I could be him. I wish I could do what he does. I wish I could be change like he is change.' So, I called them and begged to clean dogs, to do whatever I had to do."
What a damn boss.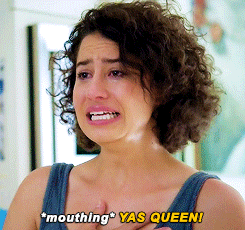 More: Shannen Doherty's husband thinks her management is responsible for her cancer
Before you go, check out our slideshow below.