There's More News About Katy Perry & Orlando Bloom Because No One Can Quit It
Mar 3, 2017 at 3:50 p.m. ET
Why is everyone putting so much stock in Katy Perry and Orlando Bloom's relationship? They kind of casually dated, and then they broke it off. They both say they're still buds. Their joint statement painted a picture of the most polite breakup in history: "Before rumors or falsifications get out of hand, we can confirm that Orlando and Katy are taking respectful, loving space at this time."
More: Katy Perry's New Video Exposes the Darkness That's Permeating Our World
So why is the internet so hell-bent on making this into some big dramatic thing?
There are so many rumors flying around about this breakup right now, and none of them seem all that believable. The worst one is that Bloom is rebounding or was cheating on Perry or something because he was hanging out with a "mystery woman" over the weekend. That "mystery woman" was actually Erin McCabe, daughter of Global Green president Les McCabe, and she and Bloom went to a birthday party and a charity event over the weekend. So what? That's fine. People hang out with other people. Everyone calm the eff down.
Perry addressed the ~scandal~ in a tweet, reaffirming that she and Bloom peacefully split up and everyone should just move on and forget about it already.
More: Katy Perry's Grammy Appearance Was a Spectacular Misstep
"How bout a new way of thinking for 2017!?" she wrote. "U can still b friends & love ur former partners! No one's a victim or a villain, get a life y'all!"
Katy Perry and Orlando Bloom right now, probably: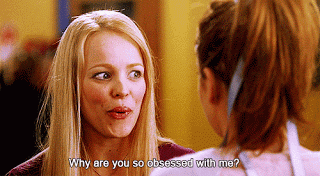 More: Katy Perry Is Turning Women Everywhere Into Mermaids
Before you go, check out our slideshow below.