There's really big news from the celeb social media front. Ariana Grande has overtaken Taylor Swift for the second-most followed Instagram account of all time.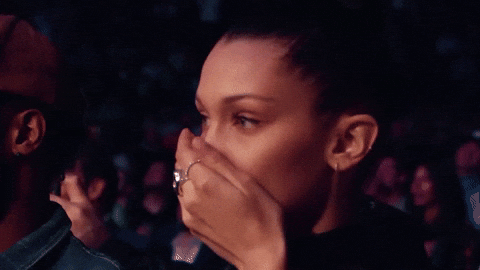 Of course, the fight for the No. 1 spot is already settled — Selena Gomez has been sitting comfortably at the top since March 2016, and with 111 million followers, is still in the lead by more than 12 million. She surpassed Beyoncé, Kim Kardashian and Swift to get it, all of whom have held the No. 1 position before.
But even though Gomez has had a commanding lead for a full year, the fight for second place has been dramatic and brutal. Swift, with her 98.3 million followers, used to hold the honor, which TBH, was pretty cute since she and Gomez are besties and all. Grande wasn't gonna let that fly, though. She swooped in and stole second place with 98.5 million followers. So rude.
More: Taylor Swift Performs Two New Songs for the First Time at Houston Concert
Granted, Grande is currently on tour, so she's been posting regularly.
Swift, on the other hand, has been pretty quiet for the last few months after her carefully crafted, PR-approved image took a number of hits. Her last post was almost a month ago.
Don't worry, though — this drama is unlikely to end any time soon. Bey and Kardashian are still right behind Grande and Swift, and one of them could take over the No. 2 spot at literally any moment. Stay tuned — you don't want to miss that!
More: Tom Hiddleston Reaches New Levels of Earnestness in Interview About Taylor Swift
Before you go, check out our slideshow below.