Sometimes I think maybe I would like to have a pet monkey in my life. Just humor me here for a second.
We could hang out together.
More: Katy Perry Inspires Our Post-Election Rally Cry
I could teach it sign language.
It would be like Abu and Aladdin, me just chillin' with my best friend. It would be pretty nice.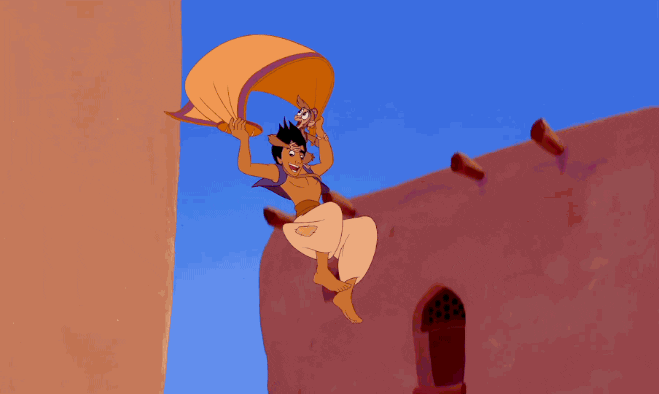 And then the reality would set in.
More: Has Anyone Asked Orlando Bloom How He Feels About Katy Perry's Future Plans
That pet monkey would be all sorts of problematic and would, no doubt, get old.
It would steal all of my bananas.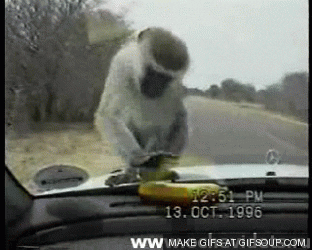 I would have to clean up its stinky monkey poop.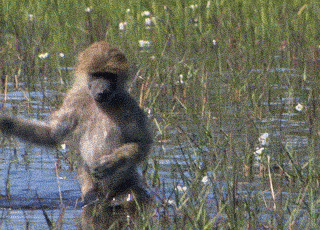 And that noise they make? No way that's workin' out long term.
So why all this monkey talk?
Because these GIFs are funny as hell.
I kid, I kid.
Because, well, that's basically how Katy Perry looked at her relationship with Orlando Bloom. He was cool. They had fun. But it was never going to be a long-term thing. We're the ones who wrongly assumed it was super-serious because they seemed to be spending a lot of time together.
A source told People, "It was never really supposed to be serious between them. When it first started, she was basically like 'This will be fun for now.'"
More: Katy Perry and Orlando Bloom Aren't Broken Up… but They Aren't Together
Not to just equate Bloom to the monkey. He also apparently thought of her in the same way. The source said he was "happy and content" spending time with Perry, but "was not in the mindset to settle down."
I guess Perry and Bloom were just trying to have as much monkey fun as they could while it lasted.
R.I.P. Katy Perry and Orlando Bloom. If this source is correct, the end is clearly for the best.
Before you go, check out our slideshow below.