Update, March 6, 2017, 12 p.m. PT: Even though they're the stars of the original Flip or Flop, reports say Tarek and Christina El Moussa won't receive any money for the five spinoffs HGTV has planned.
According to TMZ, the spinoffs also aren't an indication that HGTV has plans to ditch the El Moussas and focus on other couples. The site says a source at the network explained that expanding Flip or Flop to other cities is just a way to strengthen the show's already successful brand.
Meanwhile, Tarek appeared on an episode of The Doctors on Monday, where he explained why he thinks his marriage fell apart. During the segment, he said the stress of his two different cancer diagnoses led to the split.
"I feel like if we had better communication, we would have had a better relationship," he said. "I think as time went on, you get busier and busier — and, you know, it was overnight. Businesses, TV, all these things happened at once, and then the cancer, then the cancer, then the back surgery. It just kind of started pushing us apart from each other."
Original story:
Christina and Tarek El Moussa must have really caused a shit storm for HGTV when they split up. Their show, Flip or Flop, is massively popular, but a big part of it working out is the fact that the El Moussas are a happy family who all work together. So much for that fairy tale.
More: Tarek El Moussa Just Posted More Evidence Against the Rumors About His Divorce
And so there have been a lot of rumors flying around about the future of the show. Some have said that HGTV is forcing the El Moussas to stay married or risk being sued for breach of contract. Others have said things are getting progressively more hostile on the set and that the El Moussas spend filming time verbally abusing each other. Fans have wondered about the future of the show now that its co-hosts have announced their divorce to the world and all the magic is gone. They're filming Season 7 right now, but there's been no word about future seasons after that.
HGTV just came up with a solution: Flip or Flop is getting spinoffs in five different cities. Apparently, HGTV isn't taking any chances and making sure it has plenty of backup couples in the event of another El Moussa-level divorce scandal.
More: Tarek & Christina El Moussa Are Still Owning Their Power as a Team
Obviously, HGTV isn't admitting that, and execs at the network insist they had already planned all the spinoffs before the El Moussas ruined their perfect-couple image and pretty much signed a death warrant for their show.
"We've been building this franchise for over a year and a half," a network insider told Us Weekly. "We're thrilled to bring new chapters, new stories and new talent to complement a series that's been a big success."
The spinoffs will take place in Las Vegas, Texas, Atlanta, Chicago and Nashville. Vegas will be the first to premiere on April 6. The show will feature local house-flipping couple Bristol and Aubrey Marunde, who in stark contrast to the El Moussas, insist they never fight about anything.
"We don't have disagreements," Aubrey said. "In our relationship, it's pretty happy!"
Yeah, because that's believable and not pointed at all.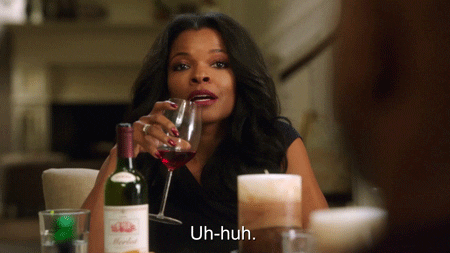 Before you go, check out our slideshow below.