Emotional Eating Sweeps the World as Dev Patel Debuts His Girlfriend
Mar 1, 2017 at 2:46 p.m. ET
If you're not low-key in love with Dev Patel right now, you are not a living human with a heart or a soul. Not only is he really, really ridiculously good looking: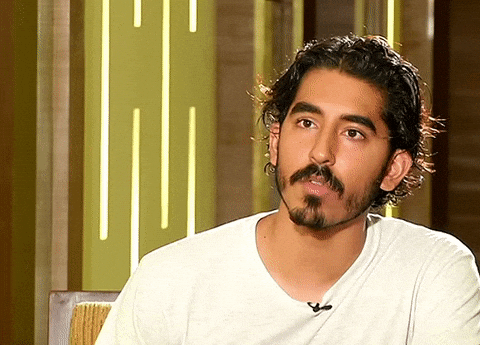 But he's adorably sweet. I mean, he took his mom as his date to the Oscars, for crying out loud. What kind of guy even does that?
Taking his mom as his date was a bold move, and it also led us all to believe that he was single and didn't have a special someone to bring along. That was incorrect. Dev Patel is not single as we suspected. He has a girlfriend. That sound you hear? Just every heart in America breaking simultaneously.
More: Let's Talk About Dev Patel's Oscar Nomination and Why It's Monumental
This is horrible news for everyone, except for the ice cream and frozen taquito industries because guess what I'm going to cry into for the rest of the afternoon.

Look at them being all happy and adorable strolling hand in hand. Also, while you're looking at them, try not to imagine your face where hers is (just kidding — obviously we're all doing that).
Her name is Tilda Cobham-Hervey, and she's an actress from Australia. She's really cute, and they're really cute together. That's me trying to be happy for them, but actually dying inside.
Oh, also, they're obviously at least a little serious because she's met his mom.
More: Our Favorite Oscar Trend? Moms on the Red Carpet
That's all. Sorry to ruin your day, everyone.
Before you go, check out our slideshow below.