Say it ain't so, Lisa Kudrow.
More: Jennifer Aniston Speaks for All Women: Stay Out of Our Uteruses!
It appears that the reunion of one of our favorite TV shows isn't happening, and it's beyond sad. During an interview on Today, Kudrow nixed the idea of a Friends reunion. When asked by co-host Savannah Guthrie if she thought the group would ever get back together, Kudrow replied, "Me, personally? No." However, Kudrow did admit that the whole group "convened, privately, for dinner and it was great."
Did you see that? She just flat-out killed our hopes and dreams that life still had some surprises left in it, like a Friends reunion so we'd all have something exciting to watch in the near future. What gives, Kudrow? Why can't you guys have a Friends reunion? Why wouldn't you want to clear your schedules for this massively important event?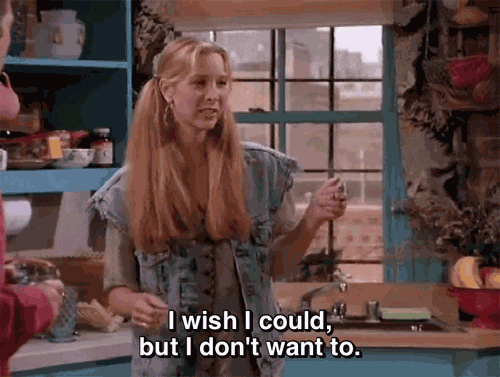 I'll begrudgingly admit it makes sense that a reunion wouldn't happen. Despite having reunited previously, each individual cast member is off doing their own thing and tending to their own careers. While Jennifer Aniston is arguably the most recognizable Friends cast member now and has the biggest career, the rest of the cast is experiencing mini-career renaissances. Matt LeBlanc is still on TV with shows Episodes and Man with a Plan. David Schwimmer was in The People v. O.J. Simpson: American Crime Story. And Kudrow? Kudrow's been popping up everywhere, from The Girl on the Train last year to the upcoming animated film The Boss Baby.
More: 5 Reasons Monica is, Hands Down, the Best Character on Friends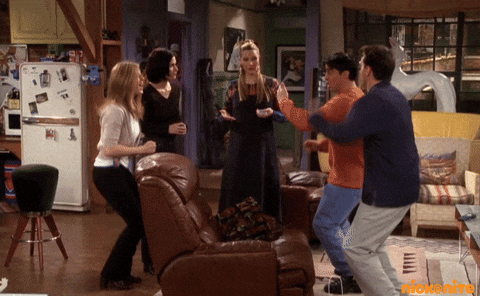 More: What Friends Taught Me About Love
So I guess it's not all bad, right? I mean, I'm still not fond of the idea of having to live in a world where a Friends reunion won't happen, but I guess seeing each of the cast members do their thing in other projects is a pretty good alternative.
Before you go, check out our slideshow below.