ABC's Dick Clark's New Year's Rockin' Eve lip-syncing debacle is actually totally paying off in a good way for Mariah Carey.
More: Mariah Carey Writhes Around in Leather and Lace Atop a Car in New Video
She's somehow managed to turn some really bad publicity into a chance to showcase a new side to herself. And it's a side that's blunt, real and totally relatable despite the fact that Carey is known as the queen of divas.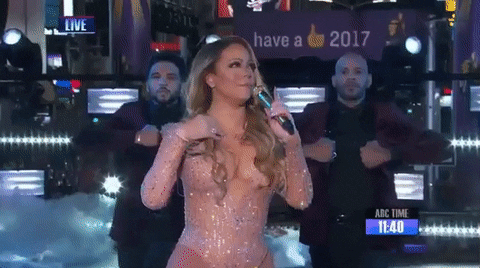 Newsflash: She knows it too, and totally embraces her lifestyle.
Carey addressed the lip-syncing performance snafu and her divalicious life all in one quote during an interview with Rolling Stone.
"It's just something where if I can't explain it to the entire world, then they're not going to understand it, because it's not what they do," Carey said when asked to explain what, exactly, went down during her New Year's Eve performance. "Just like I wouldn't understand somebody who had a desk job and how to do that. I couldn't. I literally am incapable of being in the real world and surviving."
More: Mariah Carey Takes Jab at James Packer in Her New Song
But Carey did say that the performance disaster "couldn't be helped."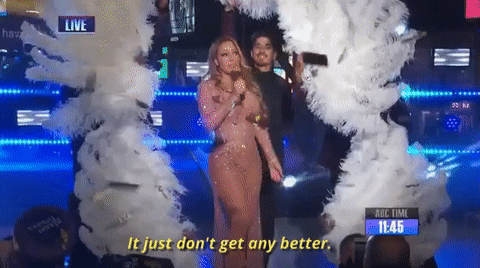 Part of being in Carey's world also means moving on from very bad and very public moments.
"I used to get upset by [controversy]," she told Rolling Stone. "This was out of my control, and had everything not been such a total chaotic mess, then I would have been able to make something happen. Even the dancers should have stopped dancing and helped me off the fucking stage. I'm sorry. It was a mess, and I blame everybody, and I blame myself for not leaving after rehearsal."
Well, I guess that's one way to take responsibility. Of course, does a true diva ever have to take responsibility for anything? You do you, Mariah.
More: Scientology May Be the Real Culprit Behind Mariah Carey and James Packer's Breakup
Before you go, check out our slideshow below.