Angelina Jolie DGAF About Hollywood and It's Time We All Accept It
Feb 21, 2017 at 7:41 p.m. ET
Page Six recently published an article titled "Angelina may have the kids, but Brad gets custody of Hollywood," and I think it's total bullshit.
The article alleges that despite Jolie's best attempts to scheme her way into Hollywood favor, her efforts have failed.
"After Pitt's triumphant appearance at the Globes, " the author crows "Jolie apparently realized there was, in fact, one thing even she couldn't do: Make people in Hollywood hate Brad Pitt. The subtext was even worse: They tolerated her only because of him."
The article goes on to say, "It seems Jolie has begun to realize that so much of her star power and goodwill was on loan from Pitt. Without it, her future in Hollywood is uncertain at best, and the damage she has done to her highly crafted image may be irreparable."
I'm so over this angle. And what's more, I'm not buying it.
More: Angelina Jolie Stays Strong While Discussing Her Divorce From Brad Pitt
I don't buy reports of Jolie scrambling for a PR person or obsessing about whether or not Hollywood likes her or Brad Pitt more. I don't buy the handful of reports painting her as some sort of conniving witch scrambling for social leverage. And while I (obviously) have no inside ties to the gold-flecked elites of Hollywood and thus have no idea if the article's assertion that Jolie has always been unpopular and disliked by the Tinseltown in-crowd is true, I would be willing to bet that even if it is, true, Angelina Jolie truly couldn't care less.
Guys, Jolie doesn't give a fuck about Hollywood, and it's time we all just accepted it. Aside from using the machinery of the town to give voice to the stories she thinks need to be told, what interest has she ever had in that incestuous microsystem?
Do you see Jolie getting papped going for a daily Starbucks? Or "accidentally" getting caught looking picture-perfect walking from the gym to her waiting SUV, toned abs glistening? Does Jolie jump into any interview that'll have her? Is she milking her fame into endless covers and blockbusters and red carpet appearances? Has she given tell-all interviews with Brad Pitt where she shows off her home and freshly scrubbed kids, while standing grinning in her immaculate kitchen, spatula in hand?
Fuck no. She has not.
None of that fits with the Angelina Jolie we've seen in the last decade. She's put her head down, done the work, dedicated herself to her family and her films and only begrudgingly participated in the Hollywood rigmarole of magazine covers and award shows.
More: Ultimate Woke Bae Angelina Jolie Speaks Out for Refugees
She's done interviews as required to promote her films. She thoroughly understands the rabid frenzy surrounding her life and her family and has used it advantageously. Pictures of the Jolie-Pitt twins famously fetched $14 million — every penny of which was then donated to charity. So while she's undoubtedly savvy (Jolie doesn't use a publicist, instead preferring to adeptly navigate the Hollywood world on her own terms), she's never really seemed to buy into it.
Instead, over the past decade, Jolie has focused far more on her work with the UNHCR as goodwill ambassador and then special envoy and her film credits have skewed more toward directing and producing significant, challenging stories like The Land of Blood and Honey, Unbroken, and most recently, First They Killed My Father: A Daughter of Cambodia Remembers.
These are not glamorous stories. They're not opening to a hundred million box offices. They don't feature lists of A-list stars or earn her bushels of awards. They're movies that make people uncomfortable because they confront the atrocities we'd rather forget — but Jolie won't let us.
More: Angelina Jolie Might Quit Acting
And, while everyone's been obsessed with her divorce and her PR strategy and who's winning "custody" of fully grown adults Hollywood, she's been in Cambodia premiering First They Killed My Father – a film in which the actors are all Cambodian citizens, many of whom survived the genocide themselves while also losing their families. The film is entirely in Khmer with English subtitles and involves her son, Maddox, born in Cambodia, in the film's creation and production.
So, yeah. I'm sure that while premiering this film for Cambodian royalty and actual survivors of this horrific genocide Jolie is super-upset that Brad Pitt showed up tanned at the Golden Globes and everyone clapped for him.
Please.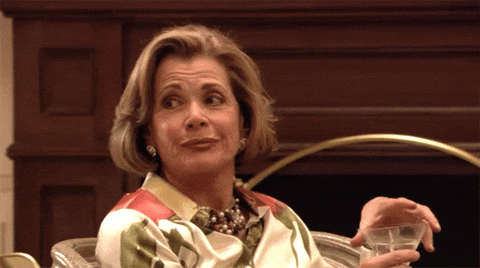 We'll definitely be seeing more articles about how much Hollywood hates Angelina Jolie in the coming months — nothing irritates the massive egos of actors and producers more than someone who doesn't care about them. But none of us should be pretending that she gives a fuck about it, because trust, she's got far more important things on her mind.
Before you go, check out our slideshow below.