Aaron Carter is in the news right now more than I ever thought he would be following his breakup with Hilary Duff in their child star days.
I guess all publicity is good publicity, which is a good thing for Carter because right now he definitely isn't getting good publicity.
More: Hilary Duff Is Officially Creeped Out, All Thanks to Aaron Carter
After he made a racially-fueled comment during a concert, Carter decided to prove that he isn't a racist by ranting on Twitter about how he has… get ready to face-palm… Mexican friends.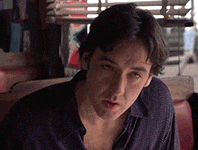 Oh yes, Carter went for the age-old cliché of, "I'm not racist because I learned Spanish for my ex-girlfriend" route.
https://twitter.com/aaroncarter/status/833435880501235713
https://twitter.com/aaroncarter/status/833437357336621056
https://twitter.com/aaroncarter/status/833437441562406912
Ironically, Carter then ended his rant with this tweet…
https://twitter.com/aaroncarter/status/833805966869147649
More: Aaron Carter Shares His Favorite Pickup Lines and They're the Worst
The hilarity of that aside, I don't actually think Carter is a racist. Sure, his decision to say, "Bye, Felipe," to the Hispanic man disrupting his concert was in poor taste (it was a play on the popular YouTube video, "Bye, Felicia"). But Carter made an unwise decision that led to him being attacked by the man, who returned after being escorted from the venue and punched Carter twice in the head while Carter was onstage.
Luckily, Carter wasn't seriously injured, and as he wrote on Twitter, "My face is still pretty though and untouched." And no… I don't think he was joking.
Despite the strangeness of this whole thing, there is no doubt Carter is making a name for himself in 2017, both with his music and his eccentricities.
More: 9 Creepy Internet Trends You Wish You'd Never Seen
Are you loving Aaron Carter's comeback?