Updated Aug. 8, 1:45 p.m. PT: The Little Mermaid live musical remake may be canceled, but Fox is stepping in with another TV musical to fill the void: A Christmas Story, with Saturday Night Live's Maya Rudolph as the star.
Rudolph will play the mother of the 9-year-old lead, Ralphie, in a live TV version of the three-hour musical rewrite of the classic Christmas film. It'll be produced by Marc Platt, who also produced Fox's wildly successful Grease: Live! in 2015.

Updated Aug. 4, 1:30 p.m. PT: Lindsay Lohan didn't get her wish, and I got mine (sort of) — the live remake of The Little Mermaid has been postponed and maybe canceled.
"We are postponing the 'Little Mermaid Live' special," an ABC spokesperson said in a statement. "We love the idea of doing a live musical and want to make it wonderful. The project is so unique that we are making best efforts to do it next year and want to give it all the attention it deserves."
But despite that statement, there are rumors flying that the project has been scrapped altogether due to budget concerns. That's what people close to the project anonymously told Refinery 29.
Some legendary tales are better left untouched, so it's hard to consider this bad news. #SorryNotSorry.
Original story:
Hello, readers, from me, Christina, a person with a butt-ton of very frizzy bright red hair.
https://twitter.com/christinamarf/status/604107628373934080
More: Lindsay Lohan's Instagram Has Been Replaced by a Muslim Message
When you have naturally red hair, people seem to think it makes it OK for them to do certain really annoying things. Women constantly grab strands of your hair, hold them up to the light and exclaim about how people pay all of the money to get that hair color and so you should never, ever complain about anything in your life because you couldn't possibly have problems because you have naturally red hair. Men, particularly in places where alcohol is served and/or on the middle school basketball court, ask if the carpet matches the drapes.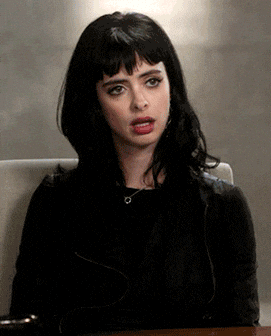 As a relatively well-adjusted adult, I find myself able to brush these things off as minor annoyances. But as an incredibly shy child, they pretty much ruined my life on the regular.
Enter Ariel from The Little Mermaid, who was a strong, independent woman and who had the voice of an angel and whose hair looked just like mine. Suffice it to say, Ariel was a pretty important figure in my childhood life. Normally, when it comes to casting movies, even if I don't agree with the actors who land the roles, I shrug and move on with life because there are more important things to worry about. But when it comes to Disney's live-action remake of The Little Mermaid, the idea of Lindsay Lohan in the title role simply will not stand.
More: So, Is Lindsay Lohan's New Accent Turkish? Arabic? Irish? Please Advise
Lohan posted a side-by-side comparison of herself and Ariel to Instagram, presumably because she's pitching herself for the role.

Lohan definitely looks the part, which is great. If this were based on looks alone, she would nail it, and I would shut up and happily buy my tickets to see the movie. But there is one really, really big problem with the idea of Lohan playing Ariel. She can't sing Ariel's music. I know that saying that is going to irritate some Lohan fans out there because she did take a respectable stab at a music career. But Lohan simply doesn't have the right sound for the delicate soprano songs that Ariel sings. I don't want a pop-punk version of Ariel. I want the songs I used to dance around the kitchen singing as a little girl. I don't think Lohan can deliver that.
If there's one thing we've learned from the previews that have come out for Disney's live-action Beauty and the Beast remake, it's that the music cannot be an afterthought to casting a famous face for the role. Emma Watson is an incredible actress, but her extremely heavily auto-tuned version of "Something There" is an irritating mess of a great song. Disney, don't make the same mistake twice.
More: Buh-Bye, Lindsay Lohan's Ex, and Hello, Tall, Dark & Handsome Mystery Man
Before you go, check out our slideshow below.