Buckle up, because it's about to get ridiculous and super-horrific on the next season of American Horror Story.
More: AHS: Roanoke seems to be one big, negative message against law enforcement
American Horror Story creator Ryan Murphy revealed the Season 7 theme on Watch What Happens Live late Wednesday evening to a shocked Andy Cohen. There weren't too many tidbits given out, but what we did learn was the theme and the fact that yes, it's about to get incredibly scary on the show. However, it may not get scary in the ways that you're thinking. Given the reveal, there's a chance this season will be free of ghosts, serial killers or witches (although anything is possible on this show) while something far more sinister lies in wait: reality.

Before Cohen moved to guest callers, he asked Murphy if he could reveal anything about the upcoming season (it's absolutely insane, by the way, that we're already six seasons down in the AHS anthology). Murphy, ever so coy yet matter-of-fact, replied, "Well, I don't have a title yet. But the season that we begin shooting in June is going to be about the election that we just went through."
More: American Horror Story Season 6 might bring the series full circle
Say what now? You mean to tell me that we won't get fake scary monsters, but real, live, "Oh my god, why is this a thing?" monsters? In all fairness, the election was actually a scary horror show, as if we were made to gaze into the black abyss for more than a year before legit throwing ourselves into it. The daily upheavals coming out of the White House have roots in issues and events from the election. There's plenty of scary material to be mined from that hot mess of an election.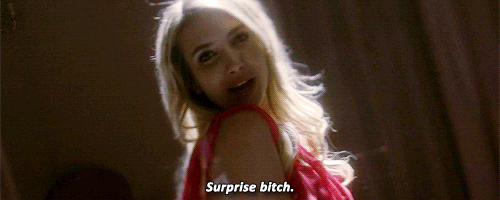 Murphy will definitely be hitting a serious nerve with Season 7; while AHS has never been outwardly political, previous seasons have pushed buttons and social taboos to the limit. That said, it's not entirely unfathomable that it will now push political buttons too. While it doesn't seem like there's an easy entry point for the supernatural to come into play with this election theme, there are a ton of ways this season could be shaped. If Murphy does intend to crossover characters from other AHS seasons, I certainly don't think it's out of the realm of possibility for him to bring back characters from Murder House or Coven, perhaps the biggest combinations of real-life and supernatural characters we've seen on the series yet.
More: We're picking up the clues American Horror Story's dropping about Season 6
The 2016 election was scary indeed, and Murphy, it appears, is going to make us relive it all over again.