Ladies, gentlemen and everyone in between, today is a truly great day — and not just because Valentine's Day chocolates are now 70 percent off.
No, today we celebrate, because today it was announced that Love Actually is getting a sequel.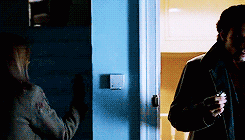 Are you excited? I'm excited! And if you're not excited, you should be.
More: The Boys of Love Actually: Where Are They Now?
This isn't one of those situations when studio execs are stuck for new material so they decide to rehash a beloved movie in a lazy attempt to cash in on nostalgia and goodwill. Promise. This is actually the best-case scenario for a movie sequel.
Let me explain.
This morning Emma Freud, Love Actually script editor and partner of Love Actually writer and director Richard Curtis, tweeted this:
ok – big announcement… Richard is reconvening the cast of Love Actually for this year's comic relief and is making #rednosedayactually

— emma freud 🔴 (@emmafreud) February 15, 2017

I typically have very little patience with sequels, I feel that they're cheap and lazy. This one, however, has real promise. This is a sequel done right.
This isn't going to be The Hangover 2. It also won't involve a half-assed version with entirely new actors, feverishly hoping the audience's affection for the original will carry them through a weak storyline and too-brief cameos from the original cast.
They're not inventing some hackneyed way to bring an old favorite back to life when nothing in the intervening 15 years has demanded they do so.
No, I feel good about this. Here's why.
1. It's for a good cause
The Love Actually remake will be a 10-minute short produced for Red Nose Day, a fundraising effort run by nonprofit organization Comic Relief and held every two years. The sequel, which is being referred to as Red Nose Day Actually, will air on March 24 and the event as a whole seeks to raise money to support a variety of charitable causes within the U.K. and worldwide. This ain't no small potatoes situation either; Red Nose Day has raised over $1 billion globally since it began in 1988.
So, I mean, if we're going to make a sequel, let it be for a good cause, you know?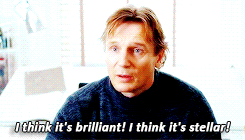 More: No One Knew About Emma Thompson's Secret Admirer in Love Actually
2. It will feature familiar faces
The sequel will reportedly feature most of the original cast, including Hugh Grant, Martine McCutcheon, Keira Knightley, Andrew Lincoln, Colin Firth, Lúcia Moniz, Liam Neeson, Thomas Brodie-Sangster, Olivia Olson, Bill Nighy, Marcus Brigstocke and Rowan Atkinson.
(Two names notably absent from that list are Emma Thompson (why, Emma?) and Alan Rickman, who died last January.)
The involvement of the original cast is essential to a good sequel. It ensures the quality will be top-notch, the characters will stay true to their roots and the audience doesn't have to suffer through a bewildering Aunt Viv situation.
3. They're taking suggestions
This reunion is taking great care to involve its considerable fan base in its creation. After making the announcement, Freud tweeted:
Script for #rednosedayactually still being written. Any story developments you'd like to see? ideas welcome. won't air til @rednoseday.

— emma freud 🔴 (@emmafreud) February 15, 2017

So not only are they bringing it back, they're doing it with style. Honoring the deep and sometimes strange relationship fans have with this Christmas/Valentine's Day/everyday film.
More: Love Actually's Deleted Lesbian Storyline Is a Must-Watch
I mean, yes! This is the best! Take suggestions. Crowdsource this wonderful event and involve the very people you hope will watch. Treat your audience with respect if you hope to lure them in with the promise of more.
Guys, I'm not at all ashamed to say that I'm feeling this. I'm in.
Red Nose Day Actually, I will watch you.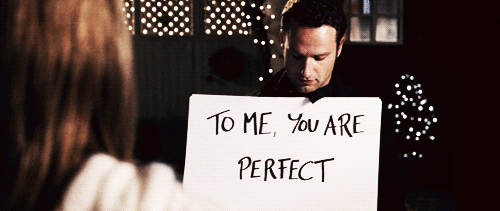 Before you go, check out our slideshow below.