One was definitely the loneliest number on Valentine's Day if your name was Justin Bieber.
More: Sorry, Justin Bieber — Selena Gomez Is Taken by Another Pop Star
Bieber posted a Valentine's Day Instagram so sad your heart may just break for him. The Canadian singer posted a quick video during a day that was all about love that was in black and white (possibly signposting his Valentine's Day blues) and pouting his lower lip. He then said, "All I ever wanted was a valentine and now I don't even have a valentine." You guys, I don't know if I can deal with all this loneliness oozing out of a celebrity's social media account.
https://twitter.com/BieberFanAlan/status/831783364747210752
Bieber has been noticeably mum of late on the status of his love life; for all intents and purposes, it's a safe bet to think he is single. After a very public disintegration of his budding relationship with Sofia Richie, Bieber has stayed away from posting on social media and revealing too many details about his love life. Instead, he's remained incredibly focused on his music and completing his Purpose tour.
More: Justin Bieber and Sofia Richie's Love Life Is Becoming an International Affair
Now that Bieber has returned full force to Instagram, it appears he is willing to get more open about his emotional state. To be fair, Valentine's Day has a way of turning us all into sappy messes, relationship or not. It must be especially hard for Bieber, though, to try to navigate his professional life when he's had to dodge so many rumors about the nature of his love life, especially when the media seems focused (right now at least) on pitting him against ex-girlfriend Selena Gomez and her new beau, The Weeknd.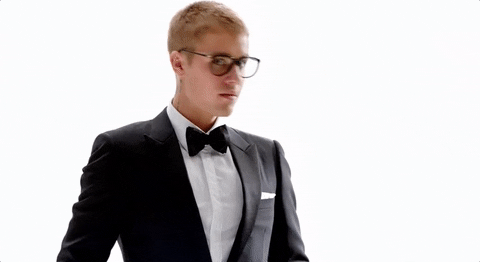 Gomez and The Weeknd have only been spotted together in paparazzi photos, choosing to remain quiet about the nature of their relationship. As far as we know, at time of reporting Gomez and The Weeknd have been together for a month-ish but they've already been positioned (in the media) as Bieber's romantic foil. It's a shame. Although, maybe this young couple is actually getting Bieber's goat: rumors that Bieber was trying to dodge the lovebirds at a Grammy after-party have begun circulating. Will Bieber ever get a moment's peace from all this craziness?
More: Selena Gomez Didn't Break Any Girl Code by Hooking Up With The Weeknd
Of course, we know that Bieber will survive this lonely period in his life. But for now, maybe send him some love so he doesn't feel so sad.
Before you go, check out our slideshow below.