Lady Gaga and Taylor Kinney were such a sweet, perfect couple. And when they tragically broke off their engagement last summer, they promised us all that it was OK — they were still soul mates and they just needed a little break while they figured out their schedules. We knew they would get back together. We just knew it.

More: Lady Gaga Turns To Gyrotonic Workout to Soothe Chronic Muscle Pain
They lied. They're never getting back together. Our hearts are breaking. Who here feels personally victimized by Lady Gaga and Taylor Kinney?
OK, OK, we can begrudgingly try to be OK with this because the reason they're never, ever getting back together is that Gaga has a new man in her life.
She sort of admitted it without admitting it on Thursday's episode of On Air with Ryan Seacrest. Seacrest asked if she's seeing any new men lately, and she blushed super-hard, which is basically an answer.
"I don't know! You know I don't talk about my love life, Ryan!" she said. "I'm really red. I'm really red, and it doesn't go with my outfit."
More: People Are Actually Insane if They Think Lady Gaga Has a "Belly Roll"
Even without that tacit admission, we already knew Gaga was seeing someone because of all the sappy photos that got snapped of her and her agent, Christian Carino, right before her Super Bowl Halftime Show performance on Sunday. She may not be ready to tell the world all about it, but the two of them looked way too cozy to just be buds.
https://twitter.com/UKGaGa_News/status/829796553728471040
They do look really happy, which is helping ease the pain a little. But still, Gaga and Kinney, we were rooting for you!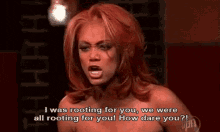 Before you go, check out our slideshow below.