Well, we now know exactly what was up with Scott Disick's poolside party time in Florida right after his family vacay in Costa Rica. He was throwing a big ol' tantrum because he wanted Kourtney Kardashian back and she wasn't having it.
More: Kourtney Kardashian May Be Doubting Her Future With Scott Disick… Again
An insider explained to Us Weekly how the trip, which Disick had promised would be "unforgettable," went down. As soon at the E! cameras were rolling (because there's nothing suspicious about that), "Scott proposed to Kourtney," the source said. "Not with a ring. He just said, 'Let's get married.'"
Kardashian, though, was not into it — "She told him no," the insider said, apparently because it's just too late. Kardashian wanted Disick to get his shit together years ago, but after nine years of their on-and-off roller coaster of a relationship, she's just over it. Kourtney right now, probably: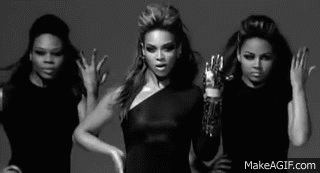 More: Fans Are Genuinely Convinced Scott Disick and Khloé Kardashian Are Dating
"Scott was embarrassed, upset and angry," the source said, especially after he has allegedly spent the last couple of years cleaning up his act — including spending a lengthy stint in rehab — just to win Kardashian back. So he did what any mature adult would do and decided to try really hard to ruin Kardashian's vacation even though their kids were there. Step 1: Secretly flying in another girl and then hiding out with her in a hotel room. It pissed Kardashian off, but not for the reason he expected, apparently.
"Kourtney is not upset he's seeing other women," the source said. "She's upset he'd disrupt the trip with the kids. If you're dating someone important, bring her to meet the family. Don't hide her."
After that didn't get the reaction Disick was apparently looking for, he bounced out of Costa Rica a day before the vacation was supposed to end and headed for Miami, where he was photographed all over a bunch of models.
"This is all a 'fuck you' to Kourtney," the source explained. "But she doesn't care. She's done with all of it."
More: Scott Disick Is Trippin' if He Thinks He's Getting Kourtney K. Back
Before you go, check out our slideshow below.