With each new season of The 100 comes a lot of drama, a lot of action, a lot of adventures and a lot of surprises. Well, that certainly seems to be the case with Season 4.
More: 10 Reasons You Must Watch The 100
Fans never really know what's in store for the characters or what to expect from their storylines, but luckily Lindsey Morgan (aka Raven Reyes) dropped some teasers about the current season while chatting with SheKnows. She especially opened up about Raven's upcoming journey and her role now that the world is once again essentially coming to an end.
Here's what Morgan had to say. If you consider yourself Team Raven, then you're going to like what she teased.
1. Raven's true self
According to Morgan, Season 4 is going to focus heavily on Raven's true self. "Raven has a really interesting storyline this season," she said. "You really see her go through some incredible breakdowns, you know, if it's mental or physical or emotional."
Now more than ever, fans are going to see the Raven they know and love from Season 1. "She's really coming back into her own," Morgan teased. "Even though she kind of has that A.L.I.E. upgrade, Raven actually starts to become really true to herself. She finds herself back again after everything she's been through. She kind of finds her own again and who she really is."
2. Love for Raven?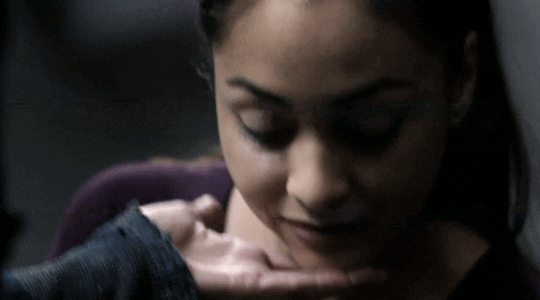 From Finn to her one-night stand with Bellamy to Wick, Raven has had her fair share of love interests over the course of the series. What about Season 4? Well, Morgan didn't come outright and say Raven will find love again, but she did say, "I wouldn't rule out the possibility, but Raven is also, she needs different kinds of love." Maybe this season is all about Raven healing and finding love not just from a significant other, but those she calls her friends?
3. Raven's superpower
Thanks to A.L.I.E., Raven now has a special "upgrade," which is something that has changed her and how she works. Morgan explained it as follows: "It's almost like a superpower, actually." She added, "When they extricated A.L.I.E.'s code from Raven's brain, there's a little piece of it that still stayed."
As bad as that may sound, Morgan said it's something that makes Raven even stronger than she already was. "It's almost like a silver lining to all of the terribleness Raven has gone through." She added, "It's almost like she has an ability to computer hack or code, but just her brain is working on all cylinders in a faster and better way. Even though Raven's brilliant to begin with, she's at a whole 'nother level because of A.L.I.E.'s help."
More: VIDEO: Lindsey Morgan on Haters at 2013 Daytime Emmys
4. Raven against Clarke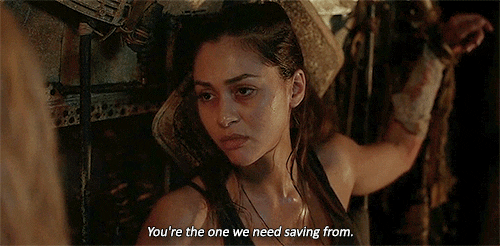 It's not shocking for Raven and Clarke to be at odds. In Season 1, they definitely didn't see eye to eye. However, their relationship has grown and formed into a friendship. That said, Morgan revealed Clarke and Raven will butt heads this season.
"This season is interesting, because you do see Raven and Clarke go at it a little bit because Raven is stepping up as a leader," Morgan unveiled. "Raven feels differently about how Clarke is going to be running things, how Bellamy wants to lead, and we don't have time to mess around. So, Raven, she's worried and she wants to do the right thing. So when she sees something that she doesn't think is the right thing, she's gonna call it out."
5. Raven, the leader
As Morgan also teased above, Raven is going to become a leader. "That's why I think this season is really interesting for her, because Raven becomes as a leader in her own right and that's a cool new thing that we haven't seen from Raven before," she said. It's about time Raven starts commanding others and possibly even running her own team just like Clarke.
6. Raven's "cool," but "scary" journey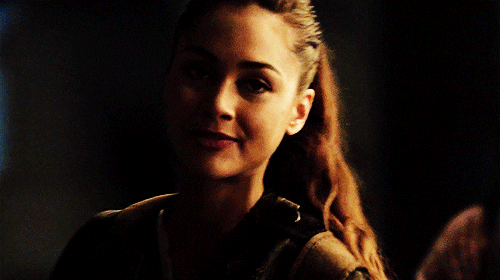 Like pretty much every other season so far of The 100, Season 4 is going to be filled with fear and the unknown. Basically, it's kind of terrifying. "It gets a little dicey at the end, but it's good," Morgan dished. "Raven has a really cool journey this year, but it's pretty scary, pretty scary at the end."
Who else is ready to see what's ahead for Raven?
The 100 airs Wednesdays at 9/8c on The CW.
More: While You're Mourning That Jane the Virgin Death, Exec Says the Show Will Go On
Before you go, check out our slideshow below.