Jeffrey Tambor has plenty to be happy about right now. The fourth season of his hit Amazon show, Transparent, is on the horizon, he's starring in a new Super Bowl ad and he's been a fixture this awards season, so he's been party to some truly amazing acceptance speeches. For Tambor, life is coming up roses, and when he sat down to talk with SheKnows, we learned that even though the state of affairs may be a bit more uncertain that we're used to, he's doing just fine.
More: The Best Super Bowl 2017 Commercials That Have Already Been Released
First things first: That Tide Super Bowl ad
Tambor came together with football star and low-key fun guy Rob Gronkowski for a rib-tickling TV spot for this year's football festivities. While Tambor is no stranger to working on commercials, this occasion was a bit different from the others.
"I've never met Mr. Gronkowski," Tambor told SheKnows, "and he invited me over to do this Tide commercial. He was so great and young and very talented. Quite comedic. We had a great time together." While Tambor himself didn't contribute anything to the cheeky awkwardness that makes this Tide Super Bowl spot so good, he does actually make the spot a thing of beauty. How could he not? This is Tambor we're talking about. He makes everything better.
More: Print Out Meryl Streep's Golden Globes Speech and Read It Every Day
What's even better is that fans will have two chances to spot Tambor during Sunday's big game: during the commercial and possibly in the stands during the Super Bowl game in Houston, Texas. When we asked about his plans for the day, he joked, "I'm literally going to the Super Bowl. I'll see you in section — oh, I shouldn't tell you my section."
There's no doubt he probably got prime seating to watch all the action unfold on the field, and the mystery location will surely make for a great halftime game of "Where in This Stadium Is Jeffrey Tambor?"
It's time for unity, truth and authenticity
After discussing the excitement surrounding his involvement in the Super Bowl, the conversation turned to the topic of America coming together for a happy occasion. Ever the pragmatist, Tambor took a moment to voice his opinions about the relief the Super Bowl could provide to America in these otherwise emotionally tumultuous times: "I think this is an important moment. I think it's great everybody wants to be united. I think that everybody wants things to go well, and I don't think it's a time for divisiveness. I think it's a time for truth, authenticity, and I can't think of a more lasting or enduring image right now than the Statue of Liberty."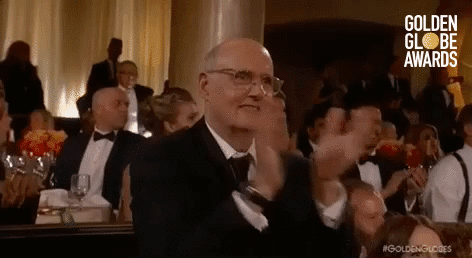 Tambor's words hit home, and indeed, there is nothing but truth and honesty in his remarks. He was able to encapsulate the feelings of a great many of us right now as we barrel forward into a politically unstable future; for now, though, the image of the Statue of Liberty is a beautiful way to draw focus back toward calmness and unity.
We can't forget about Meryl Streep
But Tambor's commentary also reminds us of a trend happening during this awards season: actors rightfully voicing their political concerns. While some have derided actors as "Hollywood liberal elites" with no business using their platform to speak out, Tambor felt differently. Not only does he feel comfortable speaking up, but he's been able to commiserate with other actors, like Meryl Streep, about these matters. "My wife and I made a special trip to thank Meryl Streep for her brilliant speech at the SAG Awards," he told us. While Tambor did not mention whether it was truly as wonderful as an experience as one might imagine, chatting with Streep and discussing her speech, one likes to think it was indeed wonderful.
More: 13 Times Celebs Condemned Donald Trump & His Muslim Ban Policy at the 2017 SAG Awards
For now, Tambor is only focused on this weekend, and it's all about the Super Bowl. It's a good lesson to take away: only focus on the next day or so ahead of you, spend it with the people you cherish and focus on the good things in life. Without even knowing it, Tambor has been the great guiding force we've come to love.
Before you go, check out our slideshow below.