As the battle over the vice presidency raged on Scandal tonight, there was one clear thought I couldn't get out of my head: Where the heck is Susan Ross?
Susan, you remember Susan. Fitz's vice president. The one who was in love with David last season even though she is clearly too good for him in my humble opinion. The one who should have been president if presidents were only honest, forthright people with integrity. The one who decided to go for the presidency only to head for the hills as soon as she realized how cutthroat and brutal the battle would be.
I freaking love Susan.
More: Paging President Trump: Scandal Has a Message for You
And I'm not the only who's noticed she's missing.
Where tf is Susan Ross? #Scandal

— mk ☀️ (@mk_romano) February 3, 2017
Anybody checked on Susan? #Scandal

— candyce adkins (@CandyceLA) February 3, 2017

The bad news is that it seems Season 5 was her last. I know, I know. I'm reaching for the tissues too.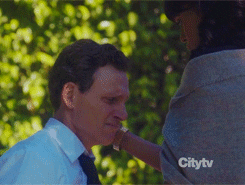 Actress Artemis Pebdani — come on, that's the best name I've ever heard — is now appearing in Son of Zorn as Linda, which means her schedule this season seems to be pretty full. That doesn't mean there isn't a chance that she'll sneak in an episode or two of Scandal to reprise her role as Susan, but there's no word yet whether she'll be back.
More: I Hate That Scandal's Olivia and Jake Are Bumping Uglies Again
If, if she does return, here's how I imagine things going down.
Step 1: Susan marches into the Oval Office with a stride that rivals Olivia's, and Fitz realizes that in a world where he gets to have huge influence over the next president of the United States, Susan is his gal.
Step 2: Mellie sees Susan, who slow nods and accepts the role of vice president. Sorry, Mels.
Step 3: David gets down on one knee, but Susan is too busy preparing to run the nation to notice. She struts right past him and his promises for a life of bliss. Susan has more important things to worry about.
Step 4: Jake and Rowan consider assassinating her before they check themselves because she's, well, awesome, and you just don't kill someone that awesome.
Step 5: The United States of America lives happily ever after in a state of democratic bliss because Susan Ross brings honor and pride and justice back to our nation.
The end.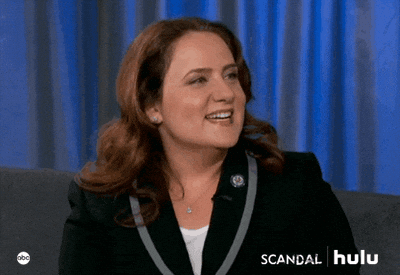 #DyingInsideBecauseIsNotReal
Shonda Rhimes, please bring Susan Ross back into my life!
More: 12 Ways the Scandal Presidential Candidates Are Better Than the Real Ones
Before you go, check out our slideshow below.