While we were all lying on couches fanning ourselves after the big Beyoncé news yesterday, Kim Kardashian West slipped a tiny yet similarly delightful announcement past us on Twitter.
More: The First Good News of 2017: Beyoncé Is Pregnant With Twins
So guys….. @chrissyteigen & @jenatkinhair & I are starting a book club!

— Kim Kardashian West (@KimKardashian) February 2, 2017

The short, simple tweet said that Kardashian is starting a book club with her hair stylist Jen Atkin and Twitter queen Chrissy Teigen. Then Teigen confirmed it by retweeting Kardashian's announcement. And then my mind exploded because I can't even begin to imagine the sheer entertainment value of a Kim K and Chrissy Teigen book club.
More: 10 Times Chrissy Teigen's Hilarious Tweets Helped Fuel a Revolution
Honestly, a book club is great enough on its own. It took me 32 years on this sweet Earth to start a book club, and now I don't know how I ever lived without it. Challenging literature, thought-provoking discussions, deep examinations of prose and plot and story — it's utter bliss!
And then there's all the stuff we talk about for the other 80 percent of the time. Marriages and divorces, potty training and Tinder dates, world politics and celebrity gossip. Book club is the best part of my month.
Book club is the best part of everyone's month.
But a book club with Kim K and Chrissy Teigen? It's too much. I can't. Someone's making this into a reality show, right?
Here's how it's (probably) (definitely) going to go down.
The atmosphere
Teigen hosts. She hosts because she's the one making the food. Kardashian arrives with North and Saint in tow because Kanye West's MIA and her nanny canceled last minute (celebrities, they're just like us!).
Luna crawls over to greet North, who opens a trunk of sample pieces from her new clothing line and begins styling Luna. Saint sits in the corner and chews on a lamp.
John Legend takes his place at the piano and plays some soothing background music as the two begin to discuss the book. Jen Atkin braids their hair as they talk.
The book
I'm making them read "Embraced By The Light" as our first book!

— Kim Kardashian West (@KimKardashian) February 2, 2017

Kardashian said that the first book they'll be reading is Embraced By the Light, the plot of which is described by Google Books thusly: "At the age of 31, Betty Eadie died in hospital after undergoing surgery. The events that followed have been called the most profound near-death experience ever."
Which brings us to…
The crying
This book sounds sad as fuck. So I imagine that for a few moments, the two will just cry.
Legend will adjust his piano playing accordingly, obvs.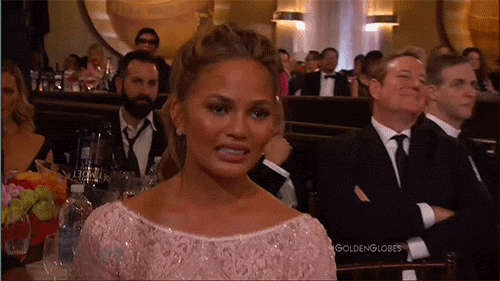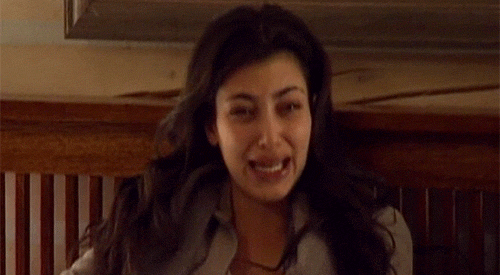 The food
Teigen has laid out a spread of food from her Cravings cookbook: spicy clams and pasta, butternut squash soup with prosciutto crisps and a wealth of other delicious offerings.
Teigen digs in while Kardashian takes a tiny bit of each dish and nervously adjusts her waist trainer.
The drinking and the dishing
Having talked about the book for a good 15 minutes, it's now time for these women to get down to the good stuff. Kardashian tells the KUWTK cameras to stop filming, the two recline and get progressively tipsier as they chat.
Teigen talks about how much she loves her post-baby body and how much support she's received for embracing her stretch marks.
Kardashian nods kindly, says that you can hardly see them and then shares the name of the surgeon she used to remove hers. "You know, if you ever get tired of them, I mean."
They gossip about Bey's pregnancy and who knew first and how OMG twins, twins, damn that's terrifying. Like seriously, terrifying.
The Dancing
After a few drinks, Teigen is tired of sitting. She shrieks at Legend to give her something to dance to goddamn it and he starts pounding out the chords to "Start A Fire" from the soundtrack of the multiple award-winning film La La Land, and Teigen starts breaking it down.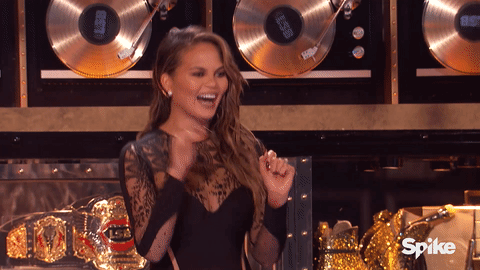 By now, Kardashian is drunk. Gloriously, incredibly drunk.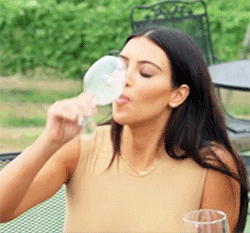 Jen Atkin refills her glass and Kardashian starts chuckling at the absurdity of life. The utter beauty and futility of it all. What does it all mean? None of it makes sense, and that's OK!
Kardashian laughs harder and harder and Teigen dances ever more wildly and Luna is the steeziest toddler ever and Saint is asleep in the corner and John Legend is just so happy that for once this song is being appreciated without goddamn Ryan Gosling upstaging him and fuck this book club is so fucking awesome, it's breaking my heart that I can't be a part of it.
Or can I?
I think you just get the book and read, my dude / dudette https://t.co/yZy5wllBJ4

— christine teigen (@chrissyteigen) February 2, 2017

Before you go, check out our slideshow below.