Reacting to Beyoncé's Pregnancy Album, as Told by Winona Ryder Reaction GIFs
Feb 2, 2017 at 12:29 p.m. ET
Pause everything. Beyoncé has posted pregnancy photo shoot pictures on her website, and in the process, has knocked everyone on their butts. How is it possible that this majestic human can take so many flawless photos?
More: The First Good News of 2017: Beyoncé Is Pregnant With Twins
Beyoncé surprised everyone on Wed., Feb. 1 when she posted her pregnancy announcement on her Instagram. The songstress left us mesmerized from the beauty of her one photo and basically set social media on fire with the surprise. Many have joked that she "saved 2017" from becoming a black hole of despair, courtesy of the current political climate. Others have wondered what she should name her twins and still more have felt like this is a truly special time to be alive.
Looking through the highlights from the photo shoot only proves one thing: the only way to appropriately express our feelings is with some GIFs. But not just any GIFs. No, we need some special once that truly encapsulate the glass case of emotions we're all stuck inside. Something like... Winona Ryder at the 2017 SAG Awards, perhaps?
When Beyoncé casually laid on a chaise lounge:
All of us: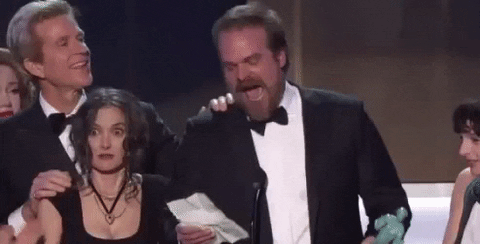 More: Beyoncé's Pregnancy News Is Great, but Let's Talk About That Photo
When Beyoncé was a veiled angel:
All of us: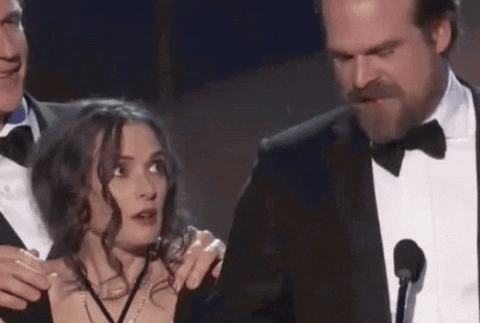 More: How many times has Beyoncé been pregnant with baby No. 2 now?
When Bey just sat there in the nude in her garden like it's no biggie:
All of us: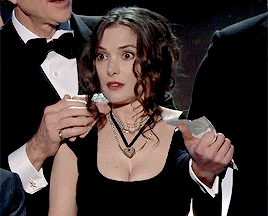 When Beyoncé channeled the goddess Venus in all her glory:
All of us:
When Bey proved she is literally art:
All of us: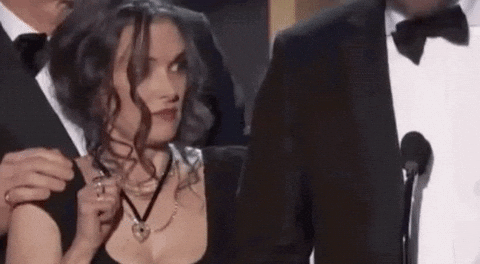 When Blue Ivy kissed her mama's belly:
All of us:
When Beyoncé posed with Blue Ivy & Blue Ivy's future siblings:
All of us:
When Beyoncé just floated around in the water like an angel:
All of us: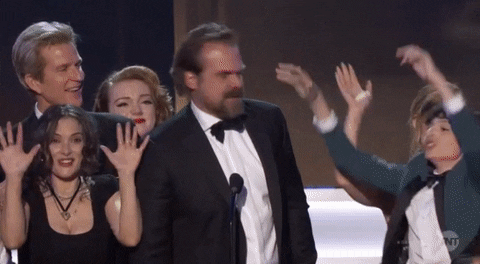 Basically, I am dead. Remember me fondly, please.
Before you go, check out our slideshow below.