Everyone who actually watches Vanderpump Rules is rolling their eyes hard enough to pull a muscle right now, because these rumors about Brittany Cartwright's mom being homophobic are just ridiculous.
More: Jax Taylor's girlfriend's parents are itching for them to get hitched
On last week's episode, we were all treated to seeing Sherri Cartwright on the show since she was in town visiting Brittany, and we should all be able to agree that the woman is an absolute delight. She knows how to put Jax Taylor in his place, which is fantastic because he needs it all the damn time. And she can hang with Lisa Vanderpump and all the other ladies from the show with no problem despite being from a farm in Kentucky, which is more than a far cry from the lives they all live in LA. LEAVE SHERRI ALONE.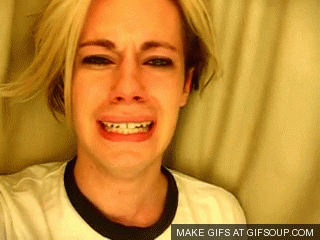 During the episode, Tom Sandoval was roasting his buddy Jax, who has been dating Brittany for quite a while. And during the roast, he brought up those old rumors that Jax had a gay affair in Miami. After the group gave Jax some shit for the rumors (which I fully believe are true, for the record), Sherri mentioned that she was offended by the rumor and she wanted to talk to Jax about it when they got home.
Apparently, that part of the show received some (ahem) manipulative editing, because social media is going after Sherri for being homophobic, and the cast of the show is rushing to her defense. And obviously, because anyone with eyes can see that she's sweet and progressive and just a shining light of a person.
Britt & her mom are HUGE #LGBTQ activists. Any mom would be concerned if she heard her daughter's bf might not be "into her". #pumprules

— Stassi Schroeder (@stassi) January 24, 2017

Apparently, the discussion (insert air-quotes here) between Sherri and Jax is going to continue on tonight's episode. I don't know about y'all, but I'm going to start tweeting my support for Mama Cartwright now.
More: Get ready to see Lisa Vanderpump finally put James Kennedy in his place
Before you go, check out our slideshow below.